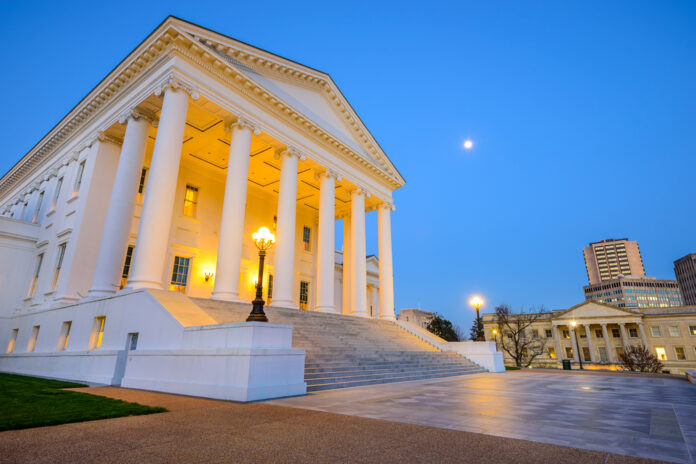 Anti-gunner legislators in Virginia have been telling us that they are coming for our guns, but now they've put their votes where their mouth is.
Yesterday, Tuesday, February 11, 2020, the anti-gunner-run Virginia House of Delegates voted to pass a gun control bill which will impact gun owners in several ways despite knowing that the mass of Virginia citizens simply want Richmond to stay out of their business when it comes to firearms. Cam Edwards writes,
The Virginia House of Delegates approved HB961 Tuesday afternoon, sending the gun, magazine, suppressor, and trigger activator ban to the state Senate on a narrow 51-48 vote. There was bipartisan opposition to the bill, with several Democrats voting against the proposal, but only Democrats supported the gun ban measure.

The bill was modified on the House floor in order to bring more Democrats on board. The original provision making it a felony to possess a magazine that can accept more than 12-rounds of ammunition was amended to make possession a misdemeanor offense. This doesn't make sense if you truly believe that possessing this magazines is tantamount to possessing a weapon of war, but if you're a Democrat who's looking at this from a political angle, not public safety, it's just another bargaining chip that can be used to deliver a few more votes.
This is disturbing to see in a traditionally pro-gun state like Virginia. There is some good news in all of this anti-gun stupidity, though. Edwards continues:
HB961 is not assured of passage in the state Senate, and every contact gun owners can make with their state senator will help the cause. Be polite, be civil, but be clear: there's no way you can support them if they support HB961 in any form.
Edwards is on point with these last comments. People supporting gun rights in Virginia, members of the #VAGunRightsRebellion, need to contact their state Senator and push to have this bill killed before Northam has a chance to sign it into law.