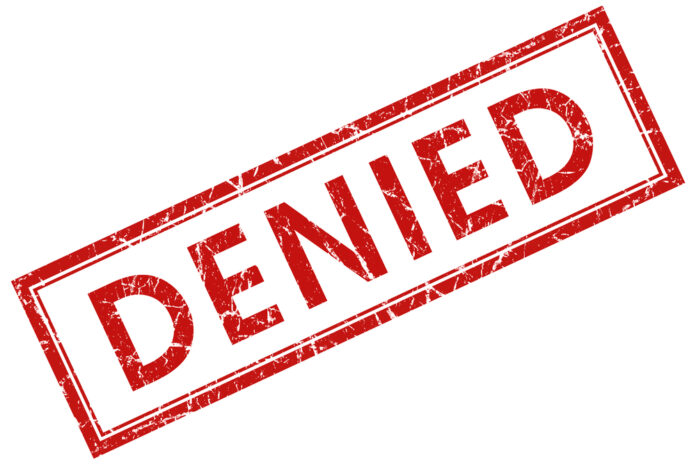 If you've been a reader of this site for any amount of time, then you know our position on guns, gun rights, and gun control. It's simple: the Constitution promises to uphold our right to arm ourselves, and, therefore, gun control is illegal and wrong.
But if you're someone who hasn't thought deeply about this issue, then you may not have thought about how background checks violate people's rights. If that is you, then we have a real-world example of how background checks violate the Constitutional rights of average, everyday, law-abiding Americans. Carl Bussjaeger writes,
Pennsylvania, like most states, had a lot of firearm sales in March. The state performed over 300,000 background checks in the first quarter — over 8300 on March 20 alone — which was enough to briefly crash the state's online system.

The Keystone State also had 4,866 denials during the quarter. No doubt victim disarmers will pat themselves on the back, pleased that thousands of dangerous criminals were prevented from going out and committing "gun violence." Not so fast.

Only 1,226 of those were referred to law enforcement; 25% of the denials. The other 75% — 3,640 — were not referred. That implies that 3,640 people were improperly denied their Second Amendment rights. If they were actually prohibited persons, they should have been referred to law enforcement. If they weren't prohibited, the state should not have violated their rights.
Bussjaeger continues,
If Pennsylvanians are going to be saddled with preemptively-prove-your-innocence, presumed guilt background checks on an enumerated right, at least make sure the system works more than a quarter of the time.
Bussjaeger has a more forgiving (or, maybe, more sarcastic) viewpoint on this than I do. My take is that government must prove their justification to deny gun rights to anyone or else that person's Second Amendment rights have been violated. Period.
There is no excuse for this kind of violation of Constitutional rights, but you can bet that this situation isn't unique to Pennsylvania.