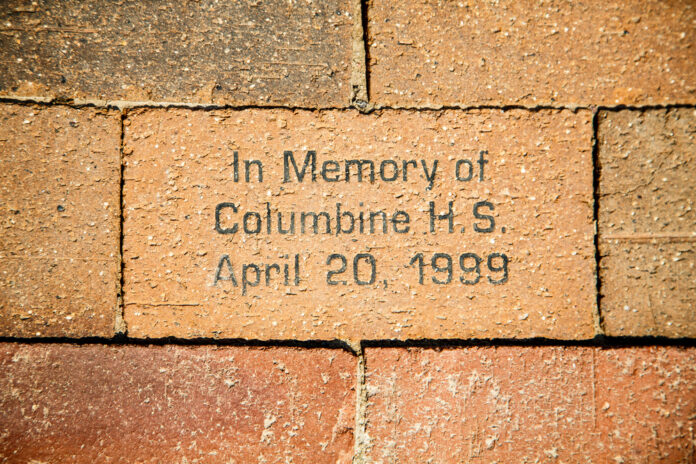 The standard narrative that you hear (at least in the media) from survivors of mass shootings is to want all guns to be off of the streets.
You can kind of understand that. These folks have gone through a terrifying, stressful experience involving a gun, and, in many cases, people lose all rationality when it comes to that kind of scary situation. Their reaction is a knee-jerk emotional reaction.
But, occasionally, you come across someone who has been able to separate their emotional trauma from a rational viewpoint on the situation.
Such seems to be the case with Evan Todd, a survivor of the Columbine shooting. And how do we know that he's done this? Because he has the rational response to gun control: he's against it, and he is taking Joe Biden to task for Biden's ridiculous gun control policy positions in his campaign for President. AWR Hawkins writes,
Columbine shooting survivor Evan Todd warned Monday that Democrat presidential hopeful Joe Biden's gun control push empowers criminals and leaves schools wide open to attack.

The Columbine attack took place April 20, 1999, and on April 20, 2020, Biden took part in a town hall marking the anniversary of the heinous assault via a gun control push.

Todd says he could not stay silent as Biden "utlitizes… tragedy" for "political gain."

He said, "I hate to break it to you liberals but Joe Biden supports some of the worst gun control measures, that dis-empower law-abiding citizens from protecting themselves and protecting the ones that they love."

Todd added, "Joe Biden has been on the wrong side of the Second Amendment more times than not over his multi-decade political career."

Todd said, "The most important thing in our lives is our children and we send them to school everyday entrusting them to the school yet we don't give them the tools they need to protect them."

He observed, "We need to stop disarming our teachers at the door."

Biden has been vocal in his opposition to allowing teachers to be armed for classroom defense.
Todd is absolutely right about this: we need to stop making our children easy targets for gun violence. But anti-gunners like Joe Biden keep wanting to pass legislation to make our kids sitting ducks.
Good for Evan Todd for having the guts to tell the truth after his awful experience at Columbine.