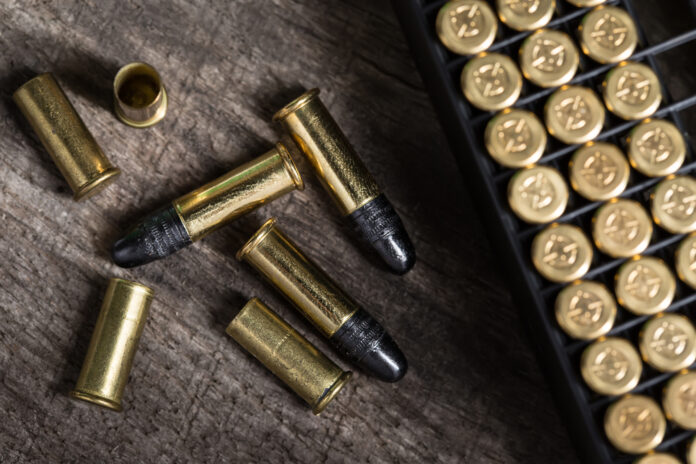 From the "If you can't make it illegal, harass them into submission" file:
A recent lawsuit in Missouri is trying to get Academy Sports to pay up because they sold ammunition to someone who, then, illegally passed on the ammunition to someone who couldn't legally buy it.
Yes, that's right. The lawsuit wants to make Academy Sports liable for the actions of someone else who intentionally circumvented existing gun control laws (which should tell you all you need to know about why gun control laws always fail). Dean Weingarten writes,
On 1 May, 2020, Attorney Craig Heidemann filed a lawsuit against Academy Sports, contending they contributed to the unlawful death of Aaron "Josh" Hampton, who was one of the roommates of Luis Perez. Perez is an illegal immigrant accused of murdering three people including Hampton, another "roommate" and a woman, Sabrina Starr.

Starr is said to have supplied Perez with the gun, while another woman, Nyadia Burden, is accused of purchasing the ammunition for Perez.
The Associated Press gives us more details:
The lawsuit alleges a worker at Academy Sports in Springfield should have realized the woman who bought the bullets, Nyadia Burden, intended to give them to Luiz Perez. The 24-year-old Perez couldn't buy ammunition because he was in the country illegally, had no driver's license and was facing felony charges, according to police. The lawsuit also names Burden.
This lawsuit is basically saying that folks at Academy Sports should have been able to read Burden's mind.
I suppose that if you believe in the mystical ability of gun control to magically make violence disappear, then mind reading is a "realistic" idea for how the Academy Sports employee "should" have known what was going to happen.
Next they'll tell us (and expect us to believe) that Bigfoot is warning us through them that the UFOs are going to abduct us all and replace us one-by-one with exact clone replicas.
This assumption that anyone can know the intentions of anyone else is one of the fallacies of gun control (they assume that gun owners want to own guns because gun owners want to hurt people). Apparently, though, logical thinking is another area where anti-gunners' thinking falls short.