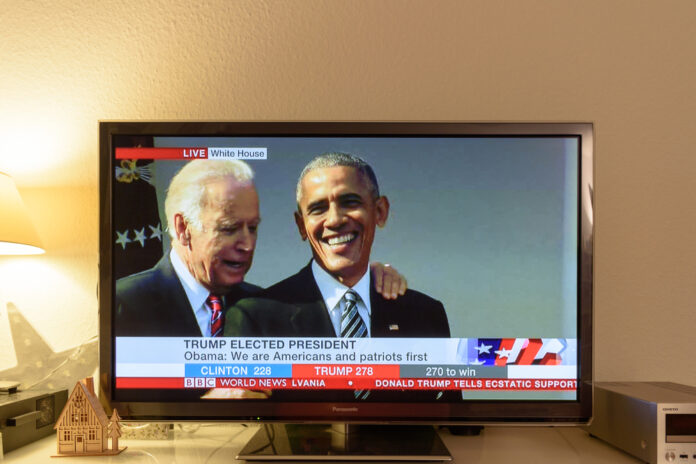 Joe Biden is an odd fellow to say the least. He says out of one side of his mouth that he is a supporter of gun ownership, but out of the other side of his mouth, he courts anti-gun zealots in an effort to get elected President this year.
Outside of politics, we call that hypocrisy, but what do you expect from Biden and his mainstream media supporters?
The truth of the matter is that it doesn't matter if Biden says that he supports some on gun ownership because that still makes him in favor of restricting gun ownership which violates the Second Amendment.
And do you know what scares people like Biden and his anti-gun supporters? An increase in gun ownership, which is exactly what is happening right now. AWR Hawkins writes,
Earlier this week Breitbart News reported that May 2020 shattered the record for the number of National Instant Criminal Background System (NICS) checks performed in a given May. FBI numbers show 3,091,455 NICS checks were conducted in May 2020, easily surpassing the previous record of 2,349,309 checks set in May 2019 and dominating the numbers from any other May since records began to be kept in May 1999.

Small Arms Analytics & Forecasting reported that May 2020 gun sales were up 80 percent over sales in May 2019, and they explained the vast majority of the guns sold were handguns. This suggests self-defense is of paramount concern for gun buyers.

Breitbart News reported March and April 2020 both set records for NICS background checks as well.
It's not hard to imagine leftist politicians and their supporters quaking in their boots, and they should be. After leftists like Virginia Governor Ralph Northam rammed gun control down the throats of freedom loving people in his state, people around the country are starting to wake up. And November is only five months away.
We could be seeing the beginning of a groundswell of supporter for gun ownership here in the U.S. which could see a big change from anti-gun to pro-gun people in government in the November election. We would be wise to use this groundswell of support and build on it to capitalize on this opportunity.