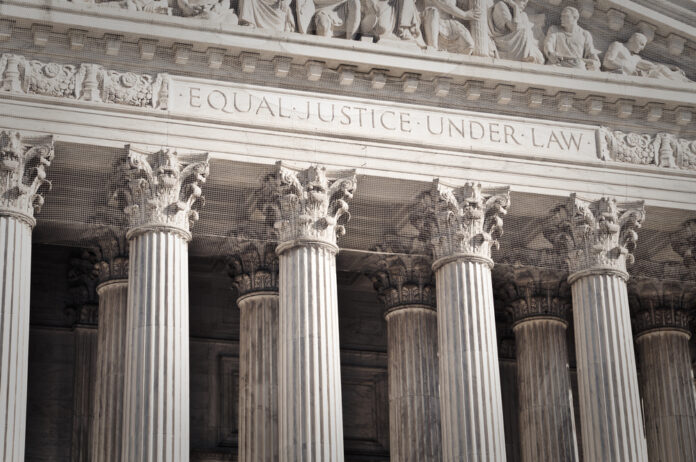 You've probably heard that leftist poster child for judicial activism, Ruth Bader Ginsburg, passed away on Friday, September 18, 2020, just 45 days before the Presidential election.
Predictably, leftists on issues such as gun rights an abortion freaked out. Some folks freaked out as much as many leftists did when Trump was elected. Here's just one example for your amusement (warning: language may be bleeped out, but you know that she was swearing. A lot.):
Now that Ginsburg has passed away, what happens now?
Well, other than laughing at leftists freaking out about Ginsburg's passing (you'd think that their world is shattered now, that their life has no meaning), we need to get around to filling that Supreme Court vacancy, preferably with a Constitutionalist who will protect the Second Amendment without ridiculous compromises.
A writer going by F Riehl let us know that among the twenty people on Trump's Supreme Court list of potential nominees released on September 9, 2020, are, of course, a variety of judges, Senator Ted Cruz of Texas, Senator Tom Cotton of Arkansas, Senator Josh Hawley of Missouri, and U.S. Ambassador to Mexico, Christopher Landau.
But Haley Victory Smith reports that Trump is narrowing down that list. Smith writes,
"It will be a woman," he proclaimed. "A very talented, very brilliant woman. We haven't chosen yet, but we have numerous women on the list.

Speculation has already reached a fever pitch, and there have been reports suggesting that Amy Coney Barrett, a federal appellate court judge, is the front-runner. "She's very highly respected. I can say that," Trump said about her to reporters on Saturday.
Based on what we know about Barrett, she could be a good, Second Amendment-supporting choice (hat tip to here for the lead). Michael Tarm and Michael Biesecker write,
A front-runner to fill the Supreme Court seat vacated by the death of Justice Ruth Bader Ginsburg is a federal appellate judge who has established herself as a reliable conservative on hot-button legal issues from abortion to gun control.
Tarm and Biesecker note that Barrett "has long expressed sympathy" with originalist interpretations of Constitutional law. Translation: she supports the Constitution and opposes legislating from the bench. This is exactly what gun rights advocates want.
Regardless of what happens, the next few months, with both the election and the battle over this Supreme Court seat, are going to be interesting.