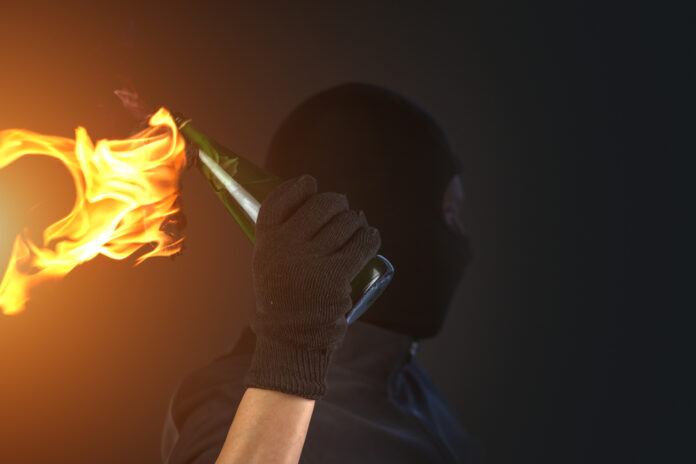 One of the first principles in dealing with bullies is to stand up to the bully and to be able to injure the bully if they start a fight.
With that in mind, you would think that it makes sense to allow the people in an area which has regular riots to be able to defend themselves from rioters.
But Oregon. apparently, doesn't think that its citizens should be safe. Isabel Van Brugen writes,
The Oregon Senate on Wednesday passed a bill that would require people to keep unattended guns locked up, ban firearms in the Oregon Capitol building and airports, and would permit schools to ban guns. It now heads to the governor's desk to be signed into law.

After a brief debate, the "safe-storage" bill, Senate Bill 554, passed the state Senate on a vote of 17-7, with all Republicans voting "no."

The bill mandates that gun owners secure unattended weapons with trigger locks or in locked compartments. Those who don't would be strictly liable for any injuries or property damage. If a minor gets ahold of an unsecured firearm, the gun's owner would face a maximum $2,000 fine.

It would also require that a gun owner reports a lost or stolen weapon within 72 hours when they "reasonably should have known" it was missing.

Democratic Sen. Ginny Burdick of Portland, who introduced the bill, said Wednesday that gun violence is a "public health crisis."
Van Brugen continues:
Critics of the bill argue that forcing people to keep guns locked up could waste precious moments if they need to defend themselves against armed intruders.

Opponents have also said the bill is an infringement on the constitutional right to bear arms.

"As usual, the Second Amendment is under attack because attacking it is a perennial favorite with Democrats and has been for years," James Purvine of Eugene, Oregon said about the bill in written testimony to the House Committee on Health Care.
So, it would appear that Democrats in Oregon are more concerned with allowing people to riot, injure people, and destroy property than in allowing Oregonians to be able to defend themselves quickly when their lives are on the line. To put it another way: even though Oregon has more riots, Democrats just voted to make those riots more dangerous to everyday citizens.
Those are completely backwards priorities.