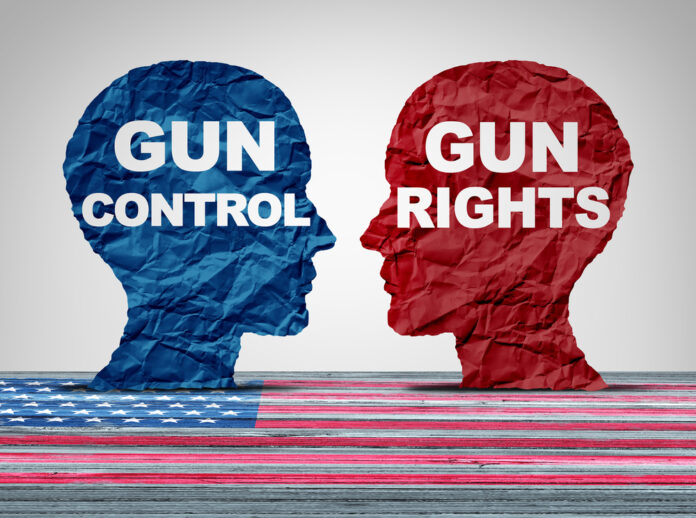 Gun rights has been a hot button issue in politics for years, and in recent years, this issue has seen more and more controversy, especially in some states.
For example, one state in particular had a huge amount of money from anti-gun organizations pour into the state so that the few anti-gun areas in the state (which concentrated in urban areas) were able to turn the state blue in the last gubernatorial and legislative election. But that all changed last week.
See, Virginia flipped from a solid blue state to a Republican in the governor's office and Republicans taking control of other parts of the government, too. And some are saying that the battle over gun control and gun rights may have been the deciding issue. Cam Edwards writes,
There's going to be a lot of ink spilled and theories offered about how Republicans were able to pull off what was thought to be nearly impossible in Virginia on Election Day- victories for all statewide candidates and the retaking of the House of Delegates, which was lost to Democrat control two years ago.

And in reality, there's not a single reason why Governor-elect Glenn Younkin, Lt. Gov.-elect Winsome Sears, and Attorney General-elect Jason Miyares were able to defeat Democrats like Terry McAuliffe. There were a lot of factors that led to record-high turnout for Republicans, but one that absolutely should not be ignored is the impact that Second Amendment sanctuaries had on the elections.

As I wrote on Election Day while the polls were still open, the Second Amendment Sanctuary movement swept across Virginia in the wake of the 2019 elections, which saw Democrats take control of the state legislature for the first time in nearly three decades. The top priority for the new Democratic majority was gun control, which led to an immediate backlash in the vast majority of counties. Tens of thousands of gun owners turned out at their county supervisors' meetings to demand the passage of 2A Sanctuary resolutions and ordinances, and while the movement may not be making headlines in Virginia anymore (well, at least not until now), those gun owners didn't go away or give up. Instead, they turned out to vote.
Now, it may be hard to say that gun rights was the only key factor that flipped the state, but there is no question that, at least for some voters, gun rights was their issue to vote on. And anti-gunners lost.
Good for the people of Virginia, and I hope that they keep this change.