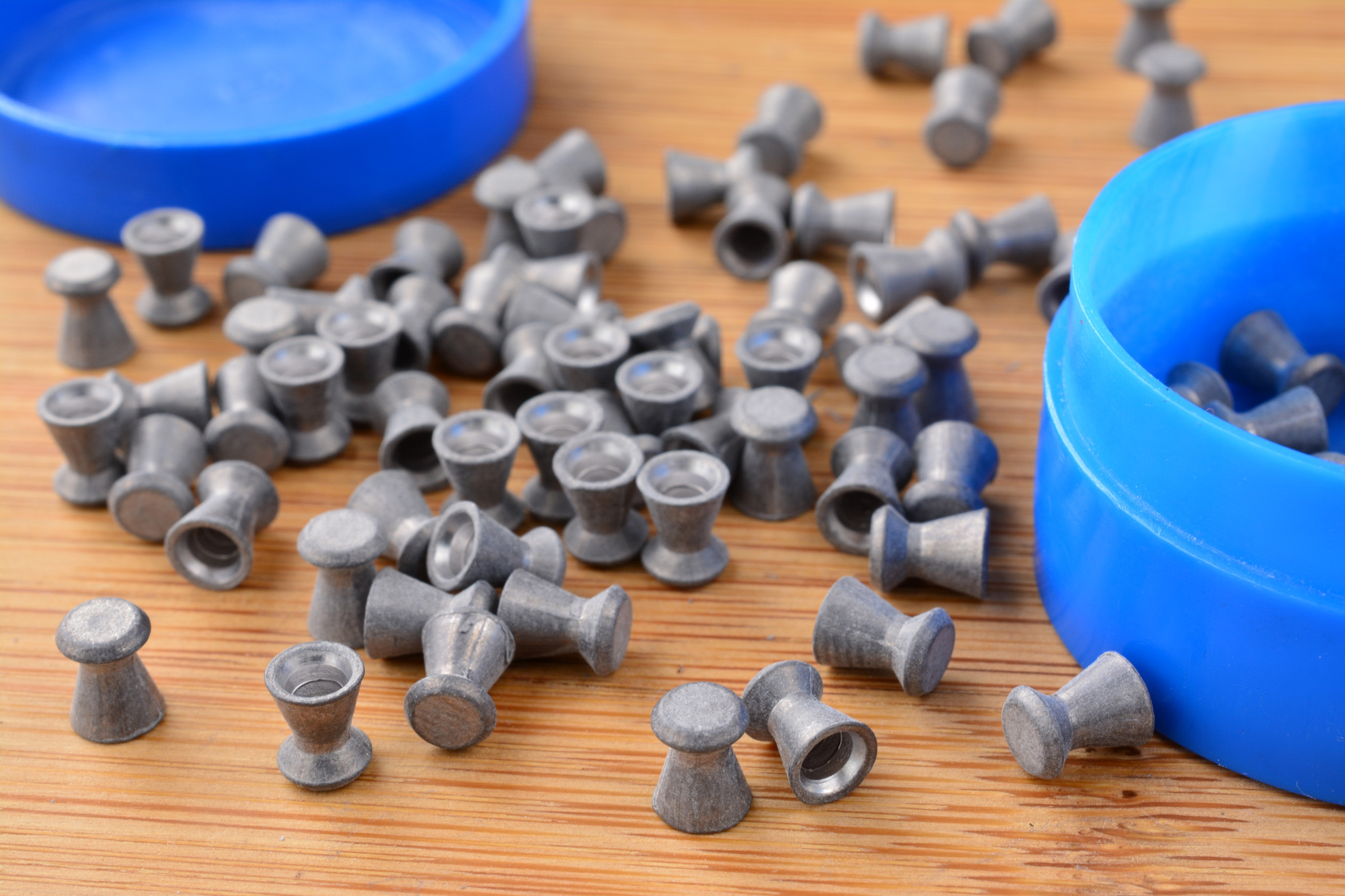 At the risk of stating the obvious, accuracy is crucial any time you discharge a firearm. Whether you're going after wild game or protecting yourself in a defense situation, being able to land a round right where you want it is an invaluable skill.
Target practice can get expensive though. All that ammo adds up. Even after just a short session of target shooting, it's easy to start feeling like you're just burning up money.
So what's the solution? Enter the high powered air pistol.
This isn't your grandpa's BB gun we're talking about. These bad boys pack some serious punch – some models shoot at over 1200fps!
And the best part is that pellets are cheap and bountiful. You can plunk away for hours without spending more than $10, and that means you can spend as much time as you need honing your accuracy.
Here are a few of the absolute best air pistols for target practice.
Hatsan AT-P1 QE PCP Pistol
From Personal Defense World:
Hatsan's new AT-P1 provides shooters with a hard-hitting and affordable alternative for honing their shooting skills, as pellets are both inexpensive and readily available.
The AT-P1 is designed to shoot heavier pellets than airguns manufacturers that test their products using alloy aluminum pellets, it will provide shooters will greater accuracy and more energy upon impact when using high-density pellets. The AT-P1's pre-charged pneumatic (PCP) power system uses a 50cc air cylinder with 200 bar fill (3000PSI) to propel high-density lead pellets to velocities as high as 870fps.
The AT-P1 features components that are nearly all made in-house by the Turkish manufacturer like all airguns from Hatsan. This includes the airgun's precision rifled barrel made from high-quality German steel and its fully adjustable 2-stage Quattro Trigger.
Beretta PX4 Storm BB & Pellet Pistol
From Replica Air Guns:
The Umarex Beretta PX4 Storm is a very unique pellet blowback air pistol and there are very few airguns that sport all the same features. Not only is it a very close replica of the original Beretta PX4 Storm but it's also a blowback pellet shooter with decent FPS velocity. The Umarex PX4 Storm has decent accuracy and you can expect about 60 good shots out of a CO2 cartridge. At well under $100, this replica airgun is a great value and a nice addition to any airgun enthusiasts collection.
Benjamin Marauder Pellet Pistol
From Shooting and Safety:
The Benjamin Marauder PCP Air Pistol is an amazing Pre-charged pneumatic survival pistol. It actually feels like a professional weapon disguised as an air pistol. And with its adjustable triggers, it provides much flexibility while shooting. It provides the comfort of various shots within one powerful firearm. While the main focus of this specific Benjamin Marauder PCP Air Pistol review was initially intended to zone-in on the power if offers, it has emerged as one of the best rifles around, particularly one that can utilize the full power and accuracy of .22 PBA platinum caliber pellets.
Got Suggestions?
Do you have any suggestions for air pistols that are good for target practice? Give us your tips in the comments!