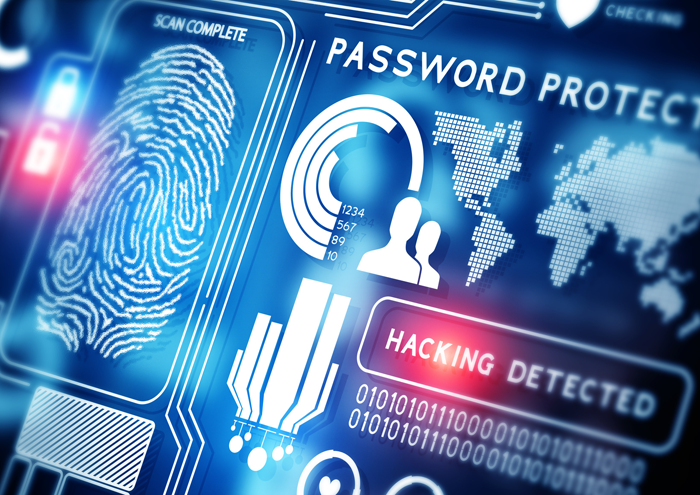 I am no Apple fan boy …
The only Apple products in my home belong to my wife. I'm a PC type of guy through and through.
But I have to respect what they're doing right now.
In short, they're standing up like true American Patriots against the seemingly "all powerful" Federal Government …
… And hardly anyone is telling you about it.
Everything Apple is doing right now will affect you in the years to come. They may be all that's standing between you and the Government implementing their Orwellian fantasy of complete and total access to all your digital devices.
Why Is Apple Fighting Back Against The Government?
Syed Farook was one of the terrorists responsible for killing 14 people in San Bernadino, CA. He also had a locked iPhone and the FBI so far has not been able to access it.
Basically, they turned to Apple for help and according to Apple they've given them all the help they can:
" … When the FBI has requested data that's in our possession, we have provided it. Apple complies with valid subpoenas and search warrants, as we have in the San Bernardino case. We have also made Apple engineers available to advise the FBI, and we've offered our best ideas on a number of investigative options at their disposal.
We have great respect for the professionals at the FBI, and we believe their intentions are good. Up to this point, we have done everything that is both within our power and within the law to help them."
So what's the problem?
The FBI Wants Apple To Build a Backdoor To The iPhone …
In Tim Cook's letter to customers, he explains …
"But now the U.S. government has asked us for something we simply do not have, and something we consider too dangerous to create. They have asked us to build a backdoor to the iPhone.
Specifically, the FBI wants us to make a new version of the iPhone operating system, circumventing several important security features, and install it on an iPhone recovered during the investigation. In the wrong hands, this software — which does not exist today — would have the potential to unlock any iPhone in someone's physical possession."
Why does the FBI need Apple to do this?
Apparently, iPhones Are Now Pretty Secure …
Apple released a page answering questions from customers. Here is one that surprised me …
"Has Apple unlocked iPhones for law enforcement in the past?
No.
We regularly receive law enforcement requests for information about our customers and their Apple devices. In fact, we have a dedicated team that responds to these requests 24/7. We also provide guidelines on our website for law enforcement agencies so they know exactly what we are able to access and what legal authority we need to see before we can help them.
For devices running the iPhone operating systems prior to iOS 8 and under a lawful court order, we have extracted data from an iPhone.
We've built progressively stronger protections into our products with each new software release, including passcode-based data encryption, because cyberattacks have only become more frequent and more sophisticated. As a result of these stronger protections that require data encryption, we are no longer able to use the data extraction process on an iPhone running iOS 8 or later.
Hackers and cybercriminals are always looking for new ways to defeat our security, which is why we keep making it stronger."
So apparently, Apple's newest iOS is so strongly encrypted even the FBI can't break in and that's why they want Apple to create a whole new operating system for this one phone to give the Gubment a back door.
Why Does It Matter To You?
Because this is it folks.
The Federal Leviathan has become so big and powerful that — contrary to Hollywood and progressive narratives — sometimes the capitalists are the only thing standing between the authoritarian state and you.
In short, I believe that the ONLY solution to the ever-growing power of the State is 1.) the free market and 2.) technology.
Without getting too much into it …
Since the knowledge that the NSA was spying on, literally, every American citizen came to light MOST of Silicon Valley has stepped up and started getting serious about encryption and protecting the data of their customers.
(The development of more "Zero-Knowledge Systems" is the future in my humble, but I think accurate opinion …)
Of course various government authorities hate that because it means they're not in total control. Dictators hate it when they don't have total control.
National Security Agency whistleblower Edward Snowden calls this the "the most important tech case in a decade" and goes on to say an FBI victory over Apple would result in an "insecurity mandate. A world where Americans can't sell secure products, but our competitors can."
Even the ex-NSA, CIA chief Michael Hayden — certainly no friend of your liberties — agrees that "America is simply more secure with unbreakable end-to-end encryption".
"Thirst," by #NSA. https://t.co/BbMsBiEIa4 pic.twitter.com/wNCNuQkqOV

— Edward Snowden (@Snowden) February 22, 2016
What Can You Do?
At this point, I'm not sure there's much to do except to be aware of this and follow along closely …
Stop paying so much attention to the stupidity in the news and listen to the things that matter.
Apple says this …
"What should happen from here?
Our country has always been strongest when we come together. We feel the best way forward would be for the government to withdraw its demands under the All Writs Act and, as some in Congress have proposed, form a commission or other panel of experts on intelligence, technology, and civil liberties to discuss the implications for law enforcement, national security, privacy, and personal freedoms. Apple would gladly participate in such an effort."
And there's one more thing you can do too …
Don't Vote For a Fascist During The 2016 Presidential Elections
Please don't vote for an Fascist in the upcoming Presidential elections.
What do I mean?
Fascism is defined as "… a way of organizing a society in which a government ruled by a dictator controls the lives of the people and in which people are not allowed to disagree with the government."
There's one guy running for President that really fits that bill. Donald Trump.
Personally, I love the guy. I always have because I've always respected him as a business man and a salesman. And he's undeniably the most entertaining person who has EVER run for President.
But he's a fascist, and he has the charisma to convince the whole country he's right. And that's scary. There was a little German guy one time back in the early 1900's that had the same power …
The Donald's comments on the Apple vs FBI case show you what life under fascist rule looks like, "To think that Apple won't allow us to get into her cellphone? Who do they think they are? No, we have to open it," Trump said during an interview on "Fox & Friends".
When you try to stand up for your natural rights … for your liberty … your privacy … that's the government's response, "Who do you think you are?"
Do what you can to support people and companies that fight for your rights. I'll tell you right now, it's usually not anyone running for political office.