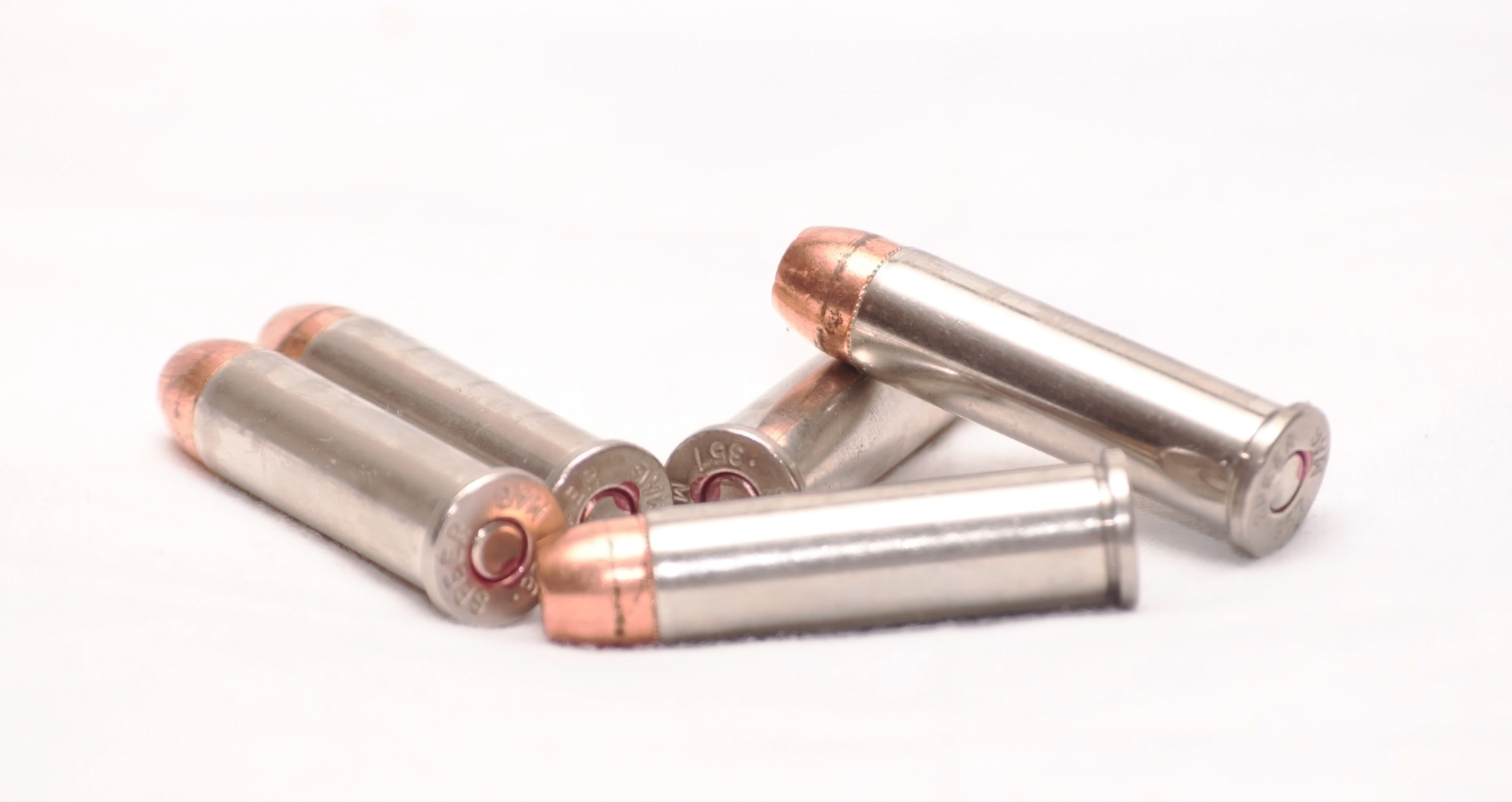 The phrase ".357" has a certain connotation that goes along with it. Many people thing of it (as in ".357 Magnum") as a tough guy gun, something only rough and ready guys would carry. And there may be some truth to that, but, if you love innovations in pistols, then you may want to check out the Chiappa Rhino whether you think of yourself as a tough guy or not.
Emilio Ghisoni apparently likes to put a twist on the weapons that he designs, and the Chiappa Rhino is no different. Andy C gives us some details:
The Rhino isn't cheap, retailing for an MSRP between $1500 and $1100 depending on the model. Sold in a variety of barrel lengths, finishes, and calibers (including rimless cartridges like 9mm) [and including .357], the Rhino is a double-action revolver that mounts it's firing chamber at the six o'clock position in the cylinder, and places the barrel low on the gun. This, coupled with a futuristic styling, makes it stand out in aesthetic and function.
Andy also notes that the gun weighs less than two pounds due to being made mostly of aluminum and that, unlike many pistols, this may not be a gun that you want to take apart yourself for cleaning purposes due to the complexity of parts inside. Aesthetically, the Rhino is it's own weapon, and you're not likely to confuse it with any other gun. You'll likely either love it or hate it.
But, what you'll really want to know is how it shoots. Andy tells us more:
Obviously, the low-slung barrel makes a difference compared to most revolvers. The first time I fired my Rhino I started laughing because the recoil impulse is so strange I didn't know what to think. Does it diminish recoil? No. The gun's low barrel axis and very light frame mean you just feel it differently (it doesn't make a .38 Special feel like a .22 LR). It pushes the gun back straight into your strong hand.

Does it allow for some fast splits? Absolutely. Is hot .357 ammo punishing? Very much so, especially given the trigger and trigger guard's shape, which are prone to biting your hand a bit.

But the low barrel axis isn't the most notable thing about the Rhino when shooting it; it's the trigger. The trigger is horrible in double action. It's heavy and inconsistent, the worst of both worlds. Sometimes I find myself staging the trigger because the pressure required to advance it gets so heavy. I've measured the trigger requiring 18 pounds of pressure to drop the hammer. Make no bones about it—the double action trigger is horrible.
So, there you have it: an unusual looking revolver with a recoil that will feel different than probably any other weapon out there, but which you may not be able to use (even if you like everything else) because the trigger is so uncomfortable.
Still, if you're one for something out of the ordinary, the Rhino may be a revolver for you to get. Especially if you want to look tough by buying .357 ammunition.