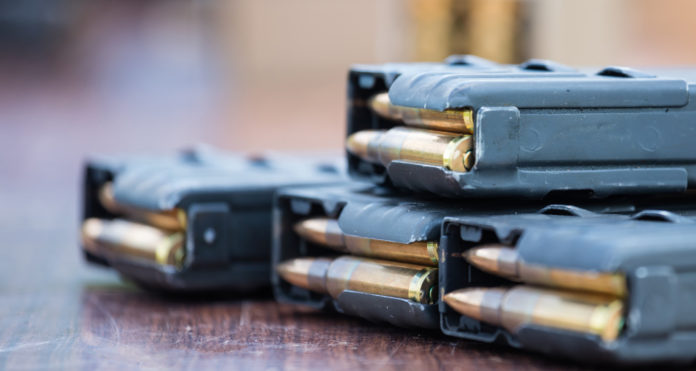 You've no doubt heard about anti-gunners' attempts to reduce gun violence by banning "large capacity" clips. What you may not know (but is unlikely to be a surprise to you) is that the State of California has already passed legislation banning clips holding more than 9 rounds.
'Cause, you know, that's going to prevent a determined shooter from hurting people, but I digress…
At this point, you may be feeling a bit frustrated with all the stupidity in the California government, but there is good news to report about this law: it's not being enforced, at least for the time being. An article from the NRA notes:
California Rifle and Pistol Association lawyers, with the support of the NRA, sought an injunction against the magazine possession ban, arguing the law violated the Second Amendment as well as Americans' due process rights. A federal district court judge agreed and issued a preliminary injunction before the law was set to go into effect. California appealed the decision.

On Tuesday, the 9th Circuit upheld the injunction.
That is definitely good news and a step in the right direction in the efforts to keep gun grabbers from making people less safe by taking away their guns.
Unfortunately, though, this situation is not over as a trial court still has to rule on whether the law will stand or be overturned. Again, from the NRA:
Meanwhile, in the trial court, a motion for summary judgment is pending and a ruling on the merits of the case is expected soon. Regardless of the outcome, the case will most certainly be appealed again to the 9th Circuit. By that time, the Supreme Court will likely have a new justice who respects the right to keep and bear arms as protected by the Second Amendment.
In other words, the recent injunction is simply a hold on California going fully stupid on the issue of the size of magazines. Hopefully, the trial court will have their heads screwed on straight, too, and this whole law will be thrown out.
Until then, if you live in California and value your freedoms and your right to bear arms, you may want to consider moving to a location with fewer crazy people in office.