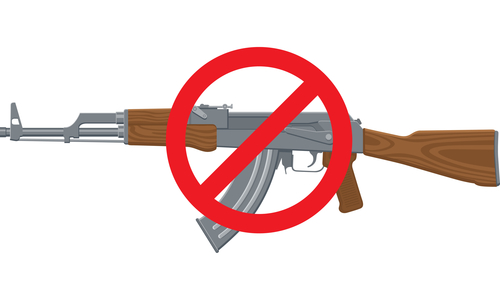 Propaganda. If you're not familiar with the term, its definition is "the spreading of ideas, information, or rumor for the purpose of helping or injuring an institution, a cause, or a person." To be clear, propaganda specifically presents information in a biased manner to try to change public opinion about an issue.
One of the clearest examples of propaganda is gun control. Those who support gun control, unfortunately, don't mind twisting any information to try to give an anti-gun slant, even if the original situation tells a very different story.
Take, for example, a recent school shooting in Indiana. The Brady Campaign recently tweeted "One teen has died after a school shooting in Richmond, Indiana. When will it be #ENOUGH? We need stronger gun laws to ensure students' safety across the nations."
That makes it seem like a pretty cut and dry situation, doesn't it? The problem? It wasn't a simple school shooting, and gun control wouldn't have solved the problem. (hat tip to here for the lead.) Emily Shapiro gives us the details which tell the real story:
After a tipster reported a "potential violent act" that might occur at an Indiana middle school, officers confronted a 14-year-old gunman, who killed himself but didn't harm any others, according to police.
Shapiro continues,
After officers confronted the teen outside the school, the gunman "reportedly shot out the glass of a locked entry door" and ran inside the building, police said.

The teen, who was not a student at the school but lived in the area, exchanged gunfire with the officers as they followed him, police said.

The 14-year-old died of an apparent self-inflicted gunshot wound, police said. It's not clear if the suspect was wounded by officers, police added.

No students were hurt, police said.
So, take a closer look at this story. The Brady Campaign made it sound like guns are everywhere causing violence, but the truth of the matter is that one sad child decided to shoot at police and, then, take his own life. How, exactly, would gun control have saved any more lives in the situation with this child?
The answer is that they wouldn't, but, sadly, that doesn't prevent anti-gunners from trying to deceive people by twisting information into a false narrative. In other words, they are using propaganda, while we have the truth on our side.