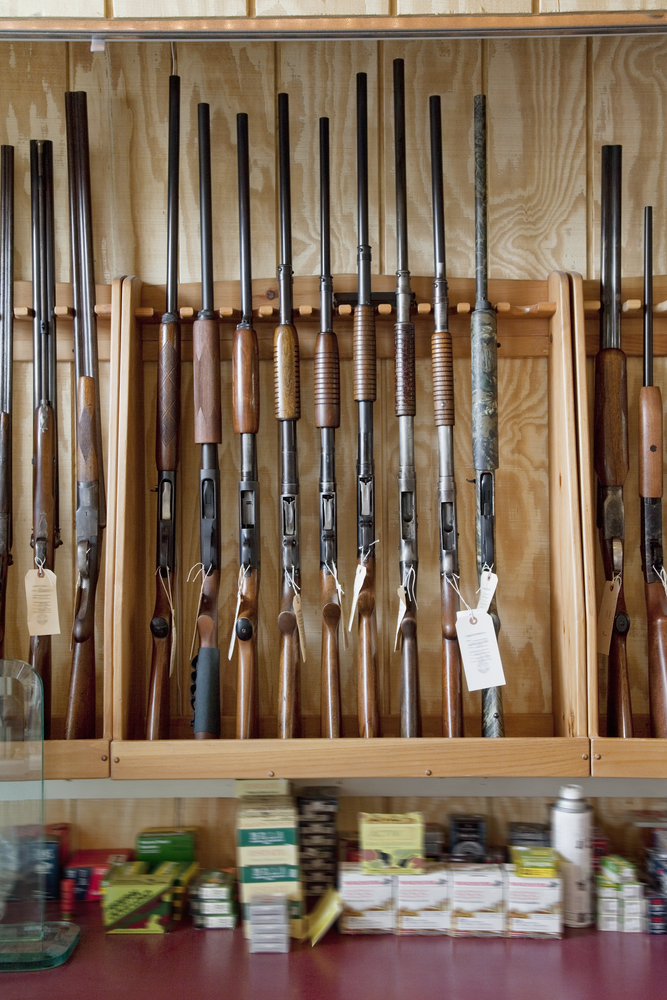 You don't have to be an economist to realize how many different things affect different parts of the economy. It's fascinating.
Take the firearms industry, for example. Many people don't realize that gun manufacturers experienced a boom period during the Obama administration because pro-2nd Amendment people were afraid that Obama would take our guns (and rightfully so. He was the most anti-gun President in recent history). So people panicked and bought guns while they could.
In a strange turn of events, though, the firearms industry is now experiencing a sales slump. Why? Theron Mohamed gives us the details:
Some of America's biggest sellers of guns and ammo are suffering from a lack of "fear-based buying," as consumers aren't worried about stricter gun control while Donald Trump is in office. 

Given the minimal risk of Democrats passing tighter gun laws while Republicans control the Senate and the White House, people haven't been panic-purchasing firearms out of paranoia they'll lose access to them.

Somewhat ironically, open season for gun buyers has hammered the firearms industry. The number of background checks for handgun buyers recorded in the National Instant Criminal Background Check System — a useful proxy for consumer demand for firearms — fell 6% last year and dropped 8% in the first quarter of this year.

"There's an absence of fear-based buying…based on fear of regulation," said American Outdoor Brands' CEO James Debney on the company's fourth-quarter earnings call this week. "We don't see any of that right now."
So, what we're seeing is that people were previously buying guns as a kind of "insurance policy" against the possibility of not being able to buy one in the future.
But a strong firearms industry now means that we can continue to buy guns and ammunition. We don't want these companies going out of business because they help supply us.
So, how can we help our friends in the firearms industry? A few ways that may help are to continue to encourage people to get into firearms sports like competitive shooting to become enthusiastic about being gun owners. Another option is to encourage people who already own guns to get trained (if they aren't already) and to practice regularly at the range. This will help to increase their interest in continuing to be gun owners who aren't just collectors without being users.
And, of course, continue to buy guns and ammunition. Do what you're encouraging other people to do, too.
We can all make a difference in keeping the firearms industry healthy and vibrant.