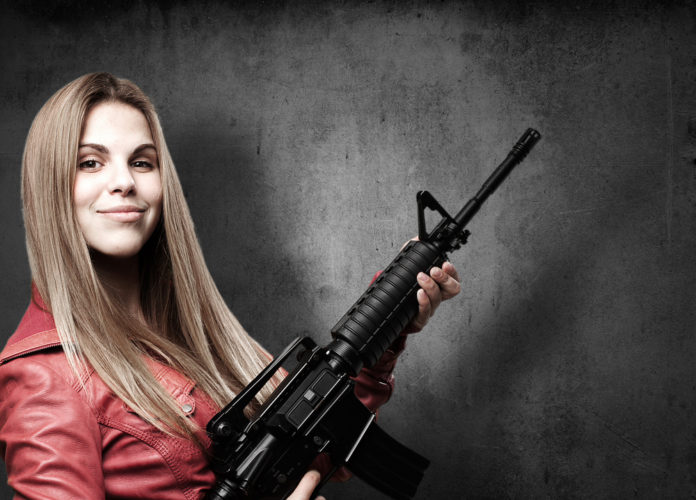 Contrary to what some people believe, there are women who love guns. They love target practice, they love hunting, they love feeling like they have a better chance to defend themselves against a predator. They love their guns.
Many women also love clothes. With that in mind, some ladies decided to start a company for women who loved guns and loved clothes, and they created the company Girls With Guns. From their website:
Founded in their garage by two best friends, Girls with Guns® Clothing (GWG®) was born out of a dream and fashioned through a partnership that is one part risk-taker and one part conservative. After nine years of hard work and determination, we are now pursuing our small-town American dream both locally and internationally.
They continue:
Shade. Girls with Guns® Clothing has always been designed by women for women – we are inspired by those out in the field and on the range, and we strive to perfect and innovate the latest and greatest pieces that fit a woman and are functional for all of your outdoor adventures.

As two small-town girls, we are happy to be a part of a movement in our country and small town. We strongly support the rights of gun owners and we are working hard to keep our hunting heritage alive, both in our local community and worldwide. 
It's obvious that these ladies have put a lot of thought into their company, and they have a variety of clothing and accessories for women from baseball t-shirts, hunting vests, caps, hoodies, jackets, pants, and a variety of other designs. It's very likely that a woman who loves guns is going to find something that she likes there.
So, if you know a lady who loves guns, point her over to Girls With Guns to find a way to express that love and still be in the fashion that she loves, too.