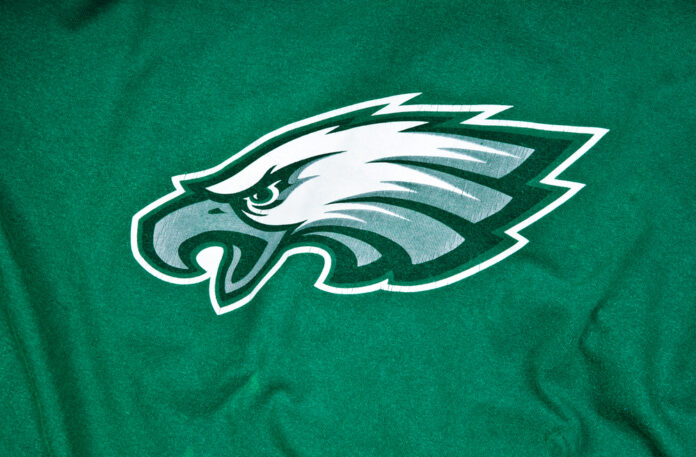 I don't know about you, but anyone who plays professionally for the NFL is much bigger physically than me. I'm not a small guy, but let's be honest: NFL players are universally big, muscular, potentially scary when they're angry guys.
I think that you'll agree that when a guy is 6'4″ and 310 pounds like Philadelphia Eagle defensive tackle Fletcher Cox, you don't want to get on his bad side.
Yet, when confronting someone that was trying to break into his house, Cox used a firearm to defend himself. Lia Eustachewich writes,
A baseball bat-wielding man tried to break into the home of the Philadelphia Eagles' Fletcher Cox last week — but the hulking defensive tackle scared him off with a shotgun, according to a new report.

Corbyn Nyemah allegedly was looking for his ex-girlfriend at Cox's Mullica Hill mansion, which Nyemah tried to enter by throwing rocks through the front door after midnight Oct. 15, according to court papers obtained by 6ABC Action News.

The home's surveillance cameras showed Nyemah stalking the property with a baseball bat in hand and trying to enter the garage multiple times, the network reported.

He also allegedly damaged the ex-girlfriend's car.

Cox, who was home at the time, grabbed a shotgun and called police — prompting Nyemah to take off in a Porsche SUV and lead cops on a chase that ended at the Commodore Barry Bridge.

Nyemah was arrested by US Marshals late last week. He was charged with burglary, two counts of criminal mischief and resisting arrest, according to NJ.com.
That's a scary situation, right? Someone with a baseball bat throwing rocks at your house and trying to break in. This is potentially a serious threat, and this NFL player used a shotgun to defend himself.
Of course, the irony is that a big guy like Cox felt like he needed a firearm to defend himself, but anti-gunners think that physically smaller people like you and I don't need firearms.
It's a crazy world that we live in these days.