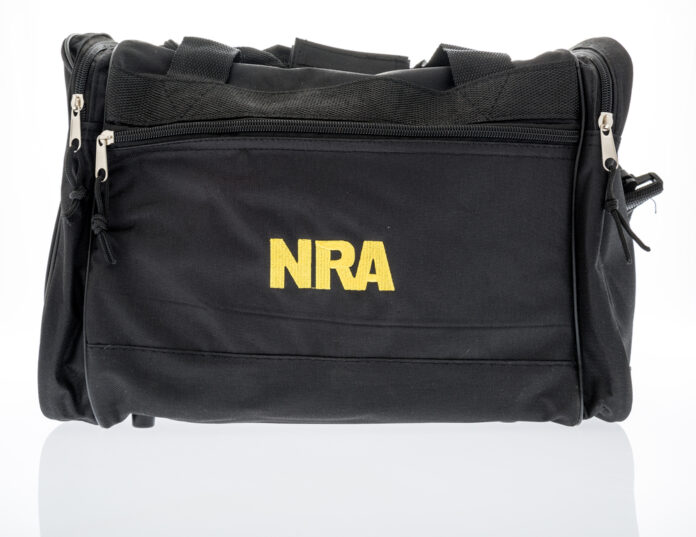 The National Rifle Association has had a lot of challenges lately with infighting and lawsuits. All of this on top of their normal place as the punching bag for anti-gunner politicians and other ignorant people who think that the NRA is the only anti-gun organization in America and the reason that Donald Trump got elected in 2016.
Fortunately, though, while late to the party, they've finally started to address the gun control showdown currently happening in Virginia. At least by putting up billboards. Ryan Saavedra writes,
A slew of pro-Second Amendment billboards have started to pop up around Virginia raising awareness of the radical anti-gun agenda that Democrats in the state are prepared to impose on law-abiding citizens with the backing of billionaire Michael Bloomberg.

A source sent The Daily Wire a photograph of one of the billboards on Thursday night, which was paid for by the National Rifle Association (NRA) Institute For Legislative Action, and states:

THE NORTHAM / BLOOMBERG GUN CONFISCATION PLAN STARTS JAN. 8
2 WEEKS

The billboards come in response to Virginia Democratic Governor Ralph Northam's announcement in November that he was "working" on confiscating guns from law-abiding gun owners. The Daily Wire reported:

"During a Cabinet meeting on in early November, Northam 'mentioned universal background checks, banning the sale of [semi-automatic firearms] and high-capacity magazines, restoring the law that limits purchases to one gun a month, and a red flag law that would empower a court to temporarily remove a gun from a person deemed to be a risk to himself or others,' The Washington Post reported.

"'We will at least start with those,' Northam said.

"When asked about confiscating guns from law-abiding citizens, Northam responded 'that's something I'm working [on] with our secretary of public safety,' adding that he will work with anti-gun activists on the issue."

The reaction to the announcement by Northam, who has managed to politically survive his KKK/blackface scandal, has been intense; 90% of the state has responded by declaring itself a "sanctuary" from the Democrats' anti-gun rights agenda.
I'll give the NRA the benefit of the doubt on this one and say that billboards are better than nothing, but let's be honest: the NRA was late to the party, and this is a pretty pathetic attempt to salvage what is turning into an ugly situation for law-abiding gun owners in Virginia. So, the #VAGunRightsRebellion contiues.