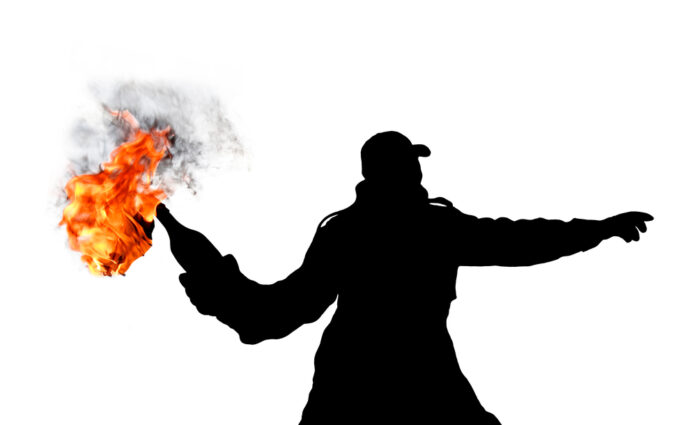 It's about time that Kyle Rittenhouse caught a break after the chaos and violence in Kenosha, Wisconsin, and it looks like he finally has received at last a small bit of good news.
Now, if you don't remember Rittenhouse, he's the seventeen year old kid who was arrested for shooting three rioters in self-defense. Note that, at the time of this writing, none of the people who were chasing Rittenhouse looking for blood have been arrested, just the kid (Rittenhouse) who saved his own life through the use of a firearm. That should tell you all that you need to know about the bias in how this situation is being handled by the District Attorney in Kenosha.
But, on to the small bit of good news for Rittenhouse (hat tip to here for the lead). Sam Borcia writes,
Lake County [Illinois, where Rittenhouse resides,] prosecutors said that the gun Kyle Rittenhouse used in the Kenosha shooting was bought, stored and used in Wisconsin. No charges will be filed against him in Lake County.

Rittenhouse, 17, of Antioch, is facing charges in Wisconsin of first-degree intentional homicide, two counts of first-degree recklessly endangering safety, first-degree reckless homicide, attempted first-degree intentional homicide and possession of a dangerous weapon by a person under 18.

The Lake County State's Attorney's Office announced Tuesday that an extensive investigation was conducted by the Antioch Police Department.

The investigation revealed the gun used in the Kenosha shooting was purchased, stored and used in Wisconsin.

The Lake County State's Attorney's Office reviewed the investigation and determined no crimes were committed in Lake County.

Prosecutors said there is no evidence the gun was ever physically possessed by Rittenhouse in Illinois.
Now, understand, Rittenhouse still has huge obstacles to overcome in defending is freedom from a clearly biased prosecution attempt in Wisconsin, but this is, at least, one less thing for Rittenhouse to be concerned about in this legal nightmare.