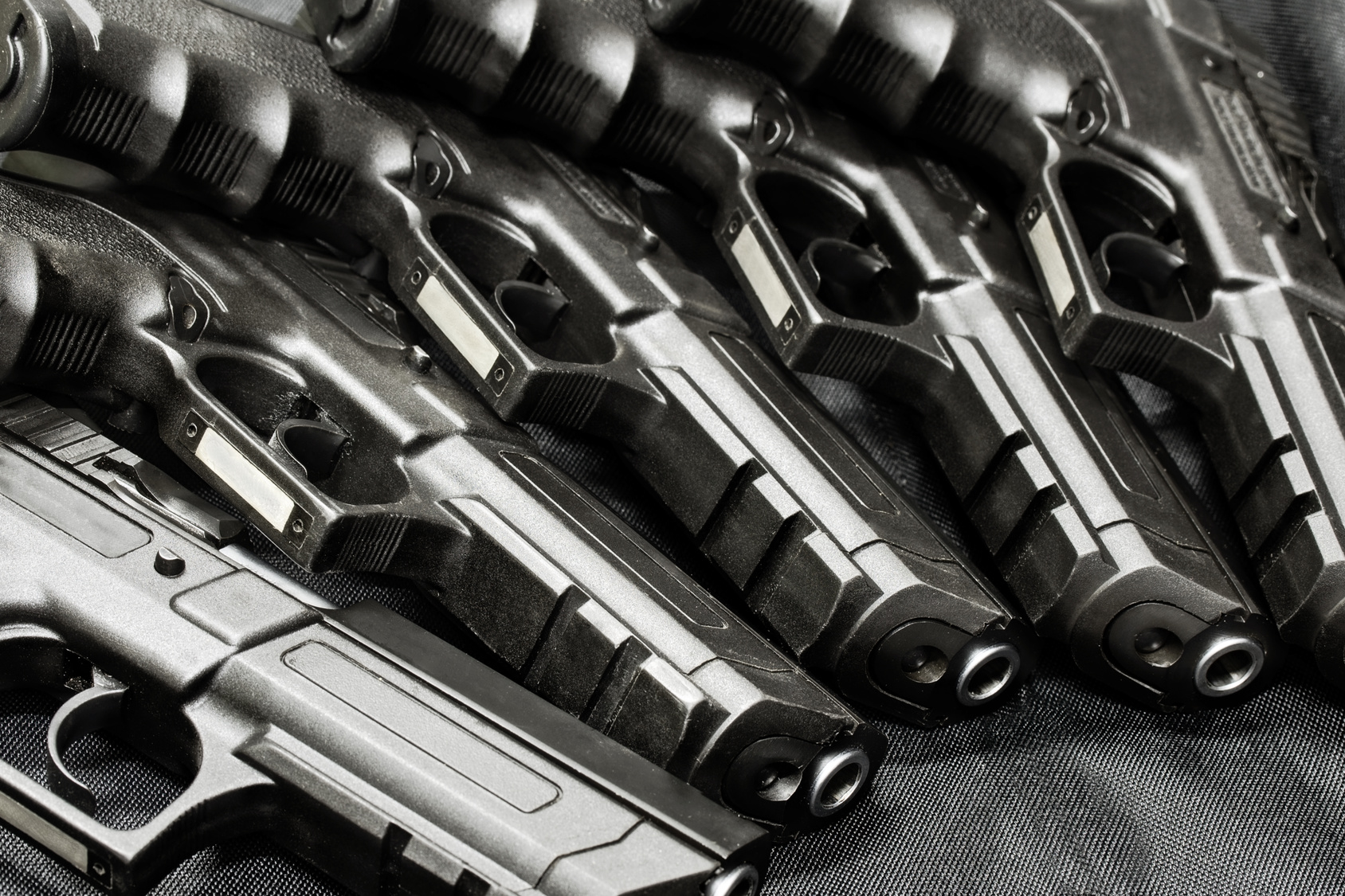 Anyone who's familiar with standard issue military firearms knows that the Army's go-to pistol is in need of an update. The M-90, while being a capable weapon, has been in use since the 1980s, and modern handguns easily surpass it in core areas of usability. That's why the Army put out a request for proposal to have gun manufacturers compete for the chance to make the next standard issue handgun.
The process has been rolling for some time now, and reports say that the Army has narrowed the competition down to just three companies out of six that put in a bid. Unfortunately, we have no way of knowing which three of the six are being seriously considered.
Still, it's interesting to hear who's in the running. You can probably get a decent idea of which three are being seriously considered by looking at the list and reading this post from Guns.com included below:

The Defense Department will narrow the list of bidders throwing in to supply the U.S. Army with a new official handgun in 2016's third quarter, according to a report by IHS Jane's International Defence Review.
Speaking to the publication at the Special Operations Forces Industry Conference in Tampa, sources said the DoD received 12 bids for the Modular Handgun System in February but that list will be whittled down to three. Exactly which companies is unclear.
In a 351-page solicitation published in September, the DoD requested a handgun with a polymer frame, Picatinny rail, and ambidextrous controls — much like what's commercially available. The pistol would replace the M9 handgun, which has been in service since the 1980s.
The publication reported that 9mm and .40 caliber appear to be favored and that .45-caliber weapons appear to have been discounted because of size, weight and accuracy issues.
Jane's reported competitors are understood to be the Beretta APX, CZ P-09, FN Five-Seven, Smith & Wesson M&P, Glock 17 and 22, and Sig Sauer P320.
However, very few companies have gone on the record confirming their bid and they're not required to identify themselves during the bidding process.
Two companies have confirmed with Guns.com their entries though. Smith & Wesson working with General Dynamics officially announced last year that they would compete. Also, the current contract holder, Beretta, announced its bid.
Participating companies submitted bids in January. Testing is expected to occur over the next two years and cost an estimated $17 million, according to reports. The contract is valued at $580 million.
Now that you've got the details, who do you have your money on? Tell us what you think in the comments.