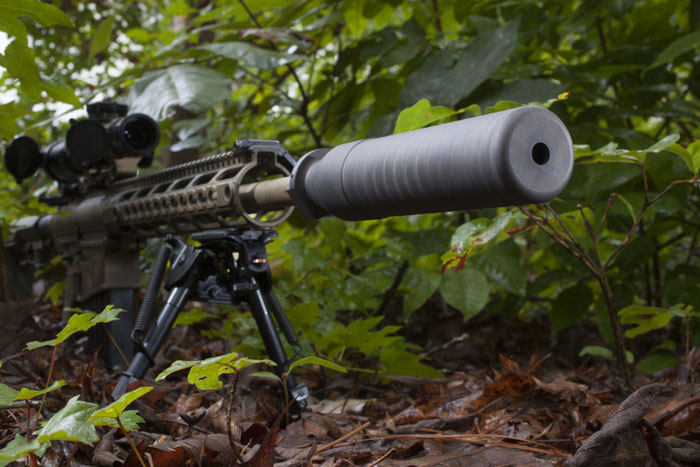 I came across a good video just recently of Donald Trump's son who went to go visit the folks at Silencerco.
To be honest, I was actually impressed by almost everything ole Trump Jr said about the 2nd Amendment.
In short, he really seems to get it.
But what left my jaw dropping was what he said about Silencers specifically.
Donald Trump Jr. Visits Silencerco
In case you missed it, the part that made my jaw drop was what Trump Jr. said about America vs Europe when it comes to Silencers. (Silencers, AKA suppressors, AKA "sound suppressors")
In short, we're losing!
Yes, America Is Losing To Europe When It Comes To Silencers!
It's almost hilarious to think that any other country — especially in Europe — has more liberal gun laws than the U.S. but when it comes to silencers, the truth is that the USA is way behind.
And that should definitely change.
According to Wikipedia, "In some nations, such as Finland and France, some or all types of suppressor are essentially unregulated and are sold through retail stores or by mail-order."
That's the way it should be in America too.
There should be no regulation on silencers and everyone should be able to buy one that can buy a gun.
Are Silencers Illegal? Actually … No …
It's not that silencers are illegal. They're just a VERY regulated item in America.
According to the American Suppressor Association (ASA) …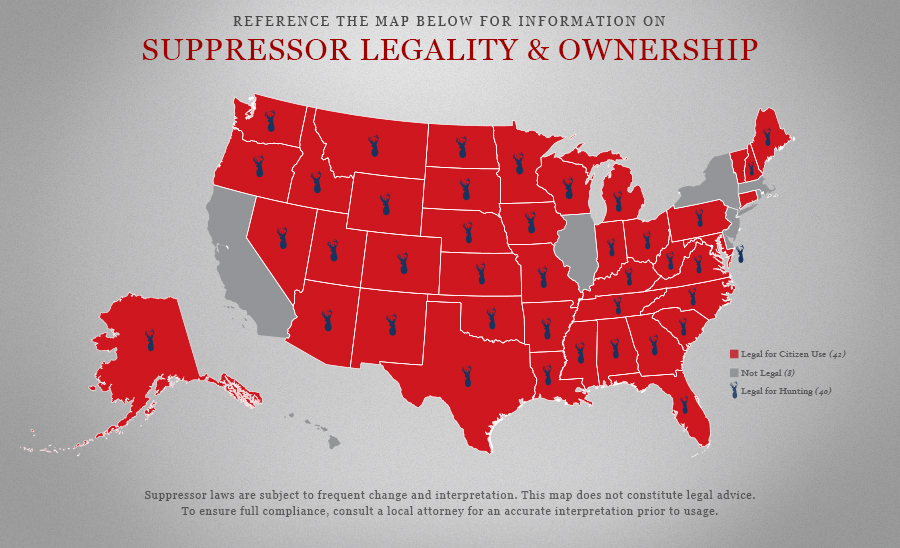 SUPPRESSOR LEGALITY AND OWNERSHIP
Suppressors are regulated under the National Firearms Act (NFA) of 1934, which falls under the purview of the Bureau of Alcohol, Tobacco, Firearms and Explosives (ATF). To legally purchase or possess a suppressor you must:
* Be at least 21 years of age to purchase a suppressor from a dealer.
* Be at least 18 years of age to purchase a suppressor from an individual on a Form 4 to Form 4 transfer (contingent on state laws).
* Be at least 18 years of age to possess a suppressor as a beneficiary of a trust or as a member of a corporation (contingent on state laws).
* Be a resident of the United States.
* Be legally eligible to purchase a firearm.
* Pass a BATFE background check with a typical process time of 4 to 9 months.
* Pay a one time $200 Transfer Tax.
* Reside in one of the 41 states that currently allows civilian ownership of suppressors.
So while you can own a silencer in America, and many more people are doing it, it's still a regulatory burden.
Plus, there is a mandatory $200 tax stamp fee you have to pay on top of the costs of your silencer.
Lastly, there is typically a LONG waiting period of time before you can actually take possession of the silencer.
You can again see all the hassles of purchasing a silencer at that link.
Why Should All Americans Have A Silencer?
Again, the ASA breaks it down pretty easily for you here on their site and this video:
BENEFITS OF SUPPRESSORS
HEARING PROTECTION
Noise induced hearing loss and tinnitus are two of the most common afflictions for recreational shooters and hunters. Everyone knows that gunfire is loud, but very few people understand the repercussions that shooting can have on their hearing until it's too late.
Suppressors reduce the noise of a gunshot by an average of 20 – 35 dB, which is roughly the same as earplugs or earmuffs. By decreasing the overall sound signature, suppressors help to preserve the hearing of recreational shooters, hunters, and hunting dogs around the world.
SAFER HUNTING
Most hunters do not wear hearing protection in the field because they want to hear their surroundings. The trouble is, exposure to even a single unsuppressed gunshot can, and often does, lead to permanent hearing damage. Suppressors allow hunters to maintain full situational awareness, while still protecting their hearing. The result is a safer hunting experience for the hunter, and for those nearby.
NOISE COMPLAINTS
As urban developments advance into rural areas, shooting ranges and hunting preserves across the country are being closed due to noise complaints. Although it can still be heard, suppressed gunfire helps mitigate noise complaints from those who live near shooting ranges and hunting land.
ACCURACY
One of the most common problems for shooters is decreased accuracy caused by flinching in anticipation of the firearms discharge and recoil. By containing the explosion of the gunpowder at the muzzle, suppressors reduce recoil, and help decrease muzzle flinch. These benefits lead to improved accuracy, better shot placement, and more humane hunts.
Silencers Are Great For Home Defense
Besides carrying a gun on your person for personal protection, most Americans who own a gun for self defense, keep the gun in their home.
They want a "home defense" gun.
Of course, that's great, but how much better would a home defense gun be (either pistol, rifle or shotgun) if it was silenced.
The answer: a LOT better!
It would save your hearing and your family's hearing in the event you ever had to shoot a gun inside your home in a self-defense situation where you most likely will not have ear protection (which is typically louder than shooting outdoors).
What About You? Do You Own a Silencer? Do You Want One?
I'm curious to know if you own a silencer?
If not, do you want one?
I know that millions more Americans are getting silencers these days because it's becoming common knowledge that they are legal (just VERY burdensome to get and come with additional expenses).
I'm curious to know if you own a silencer or intend to get one. Let me know in the comments.