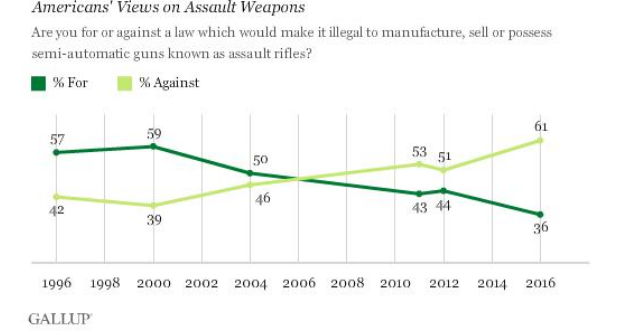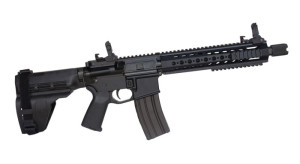 A new poll shows what a losing issue the so-called Assault Weapons ban is. Never before have so many people been against it!
The so-called assault weapons ban has always been the crack-cocaine of political strategy. Leftists who support the AWB exchange a short term political gain for a long term loss.
In the heat of the moment politicians propose utterly nonsensical solutions to gruesome crimes. Hysterical people want the government to do something, even it that something is totally irrational. After the irrational laws have been passed progressive voters quickly forget about the nonsensical law they just passed. Whatever bump in the polls the progressive big city politician got from his worthless gun law quickly fades.
Hop over to rural America and the anger over such laws doesn't dissipate. Nearly half a decade after N.Y. State passed it's infamous S.A.F.E act (one of the most radical gun control laws in American history) the country side is still covered in anti-S.A.F.E act signs. People opposed to these irrational laws quickly become political activist, they organize and fight back.
Progressives can't match the enthusiasm of the NRA or GOA, because one of the first steps in becoming an activist is to learn basic facts about the issue you are fighting for. As soon as a progressive takes that first step they quickly discover that the laws they support are totally insane.
Imagine some poor progressive who wants to learn why "pistol grips" threaten the safety of our children. After five seconds of internet research he discovers that there is no logical reason to think that an AR-15 with a pistol grip is anymore dangerous than one with a universal grip. One must be totally ignorant of what a bayonet lug is, in order to believe that banning  bayonet lugs on rifles will protect children from getting shot.
Read it and weep liberals: (From the Federalist)
Bill Clinton used to blamed his support of gun control for major midterm losses that the Democrats suffered during the 90's. He was right, so-called assault weapons bans are the crack-cocaine of politicians. Whatever short term political gain Democrats got from so-called assault weapons bans are long gone and the white blue-collar Democrat voter is gone with them.