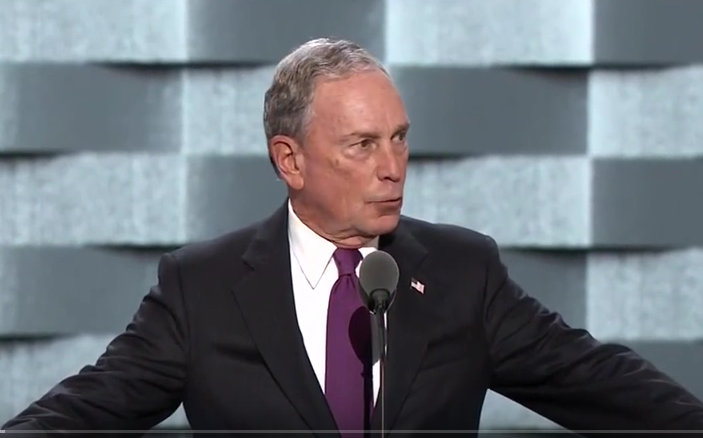 Maine and Nevada both voted on basically the same thing: so-called "universal background checks." Despite Bloomberg outspending opponents by up to a 4 to 1 ratio both votes were extremely close. Bloomberg and his cronies pulled off an anti-gun victory by less than half a percent in Nevada, but got defeated in Maine.
Trump lost Nevada by two points and Maine by three points. Bloomberg figured his "common sense" gun control would easily pass and boy was he in for quite a shock.
From Maine Sun Journal:
In a major upset for Maine's gun rights grass-roots and over a campaign apparatus that steeply outraised them, voters rejected an expansion of background checks on private gun sales and transfers on Tuesday
By any measure, it's a stunning victory for what David Trahan, the executive director of the Sportsman's Alliance of Maine, called a group of "ragtag volunteers" that shows "you can win on an issue without money" — though they had $1 million with some support from the National Rifle Association — and "you can do things at the grass-roots level."
Over in Nevada the background-check measure passed, but just barely. The NRA described the hypocrisy of the Bloomberg victory:
"The fact that nearly half of Nevada voters rejected Question 1 puts to rest the gun control lie that 90 percent of voters support expanded background checks," said Robert Uithoven, campaign director for NRA Nevadans for Freedom.  "Voters in every single Nevada county but one rejected Question 1 in favor of freedom.  We are sure this new law will do nothing to keep guns out of the hands of criminals.  It will only cost law-abiding gun owners time, money, and freedom."
If Democrats truly want to make inroads with rural white voters they are going to have to drop their obsession with gun control. This measure only passed in the county that surrounds Las Vegas (where far fewer people own/understand guns). Bloomberg lost the rest of the state.
In the great grand scheme of things, these background-check ballot initiatives were a huge waste of Michael Bloomberg's money. Sure, he narrowly won one of the initiatives, but that slight victory isn't very encouraging considering the massive amount of cash he spent to get a 50-50 decision. Smart moderate Democrats are going to want Bloomberg to stay far away from swing states during the 2018 mid-term elections.
Bloomberg's failed experiment proves that his "common sense" gun control laws are even less popular than Hillary Clinton. Independent voters didn't fall for Bloomberg's lies, even with all the money and help he got from the media.