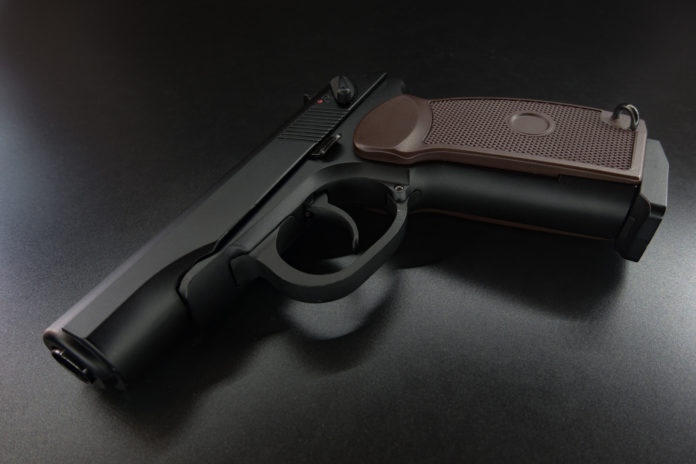 Here we have another story which just destroys and anti-gun narrative that guns are the cause of violence and that we should keep guns away from children at all cost "because they are so dangerous."
The truth is that, if you teach children how to keep a level head and how to use firearms in a safe manner, those skills (with the firearms) can save lives. A nine year old boy is living proof of that. AWR Hawkins gives us the details:
A nine-year-old boy in Kokomo, Indiana, pointed a pellet gun at a suspect's head and stopped an alleged carjacking the day after Christmas.

According to WTHR, Kevin Cooksey pulled up to the One Stop Express and went inside, but he left his son, Larry Larimore, in the truck with the vehicle running. Looking at the truck from inside the store, Cooksey noticed that his door had been opened and became nervous. He said, "When I saw my truck door open, I was like, 'oh my God, what am I going to tell my wife?'"

It turns out that a man allegedly attempting to steal the vehicle opened Cooksey's door, but the theft was stopped when young Larimore pulled his BB gun and pointed it at the suspect's head […].
The would-be carjacker ran from the boy and jumped into a Trailblazer. Cooksey gave chase, and they eventually caught the man when he wrecked the Trailblazer.
Now, anti-gunners will too often read a story like this and panic more that the boy had a pellet gun and used it in a threatening manner than they will over the fact that someone almost kidnapped the boy. Frankly, this boy's "aggressiveness" very well could have saved his life because the would-be carjacker ran instead of stealing the car and, then, having to "get rid of" a witness.
I'm sure that Cooksey was thankful that his son had the pellet gun with him and wasn't afraid to use it. That's the type of self-reliance that more people need to teach their children.