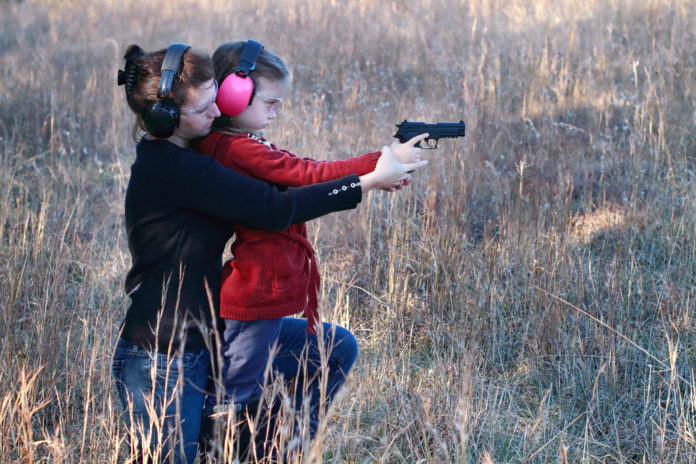 Locking firearms away from reach from your children seems to be a logical and sensible measure to take to prevent a young child from accessing a tool that can cause serious injury or death.
However, as surprising as it sounds, there may be situations and times when you may not want to lock your firearm away from your child. A writer going by the name of Miguel.GFZ gives us a real-life example in which a mother's life was saved because her children had access to a firearm:
A North Carolina sheriff's office says a teenager shot and killed a man who was strangling her mother.

The Rutherford County Sheriff's Office said on its Facebook page that 46-year-old Steven Kelley was assaulting Chandra Nierman Aug. 8 at a home in Forest City where they lived with her three children.

"During the assault, the deceased male was yelling that he was going to cut Nierman's throat and kill everyone in the house," a release stated.

The sheriff's office said the woman's 12-year-old son got a gun and handed it to his 15-year-old sister, who shot Kelley in the chest.
Now, this is an incredibly unpleasant situation. The man who was shot was a convicted felon "with two orders of protection against him from two different women." In other words, this guy wasn't the kind of guy with which you want someone which you care about involved. Still, fortunately, the older children in the home handled the situation in a way which, based on the information which we have, was responsible and appropriate.
Having said all of this, don't think for a moment that we are advocating allowing your four year old child to have full access to a firearm or that you should allow your child to handle a firearm without proper training. Obviously, you need to keep firearms, like any other tool which is dangerous, out of the reach of those who do not have the maturity to do the right thing at all time with it.
So, all this to say, "Evaluate the situation, make sure your child (or children) is trained appropriately, and only allow access to firearms to people who you know will do the right thing." It may be, however, that the person who does the right thing may be one of your very own children.