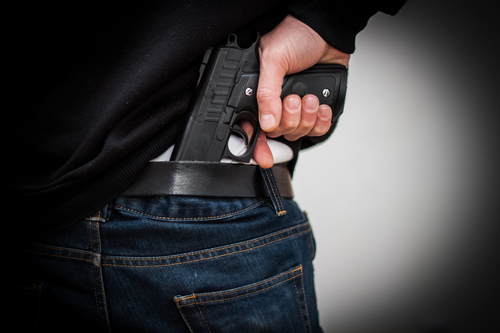 I have to tell you that I get sick and tired of anti-gunners prattling on how people don't need to carry firearms and that only police need to carry firearms. And, if their thinking were true, then we could have a conversation about the best way to reduce gun violence.
But a recent story from the gun control capital of the United States (in other words, Chicago), shows that, often, police can't stop the crime because they aren't there until after the crime is over. No, a person with a gun who is willing to use it in a moral manner is the person who stops the crime. Dan Zimmerman gives us details of this Chicago story:
As the Sun-Times reports, a 17-year-old tried to draw down (yes, that's illegal) on a man in the city's Cragin neighborhood on Wednesday

At 8:30 a.m., the 17-year-old boy and 42-year-old man were arguing in the 4900 block of West Fullerton, according to Chicago police. The boy got out of his vehicle and made threats at the man while trying to yank a handgun from the waistband of his pants, witnesses told police.

The 42-year-old, who has a concealed carry gun license, grabbed his handgun and shot the 17-year-old, according to police.

Just another crime prevented by a law-abiding citizen with a firearm. Something that happens at least 1.1 million times a year in this country.

The boy was charged with a felony count of unauthorized use of a weapon and a misdemeanor count of aggravated assault with a deadly weapon, according to police.
Yet another instance where a law-abiding gun owner, legally carrying his firearm, prevented a violent crime from happening. Yet, you didn't hear about this in the mainstream media news, did you? No, and you probably won't because it doesn't fit their anti-gun narrative.
But that doesn't change the fact that legally carrying a firearm is one of the best ways to protect yourself and your loved ones. Yes, even in Chicago.