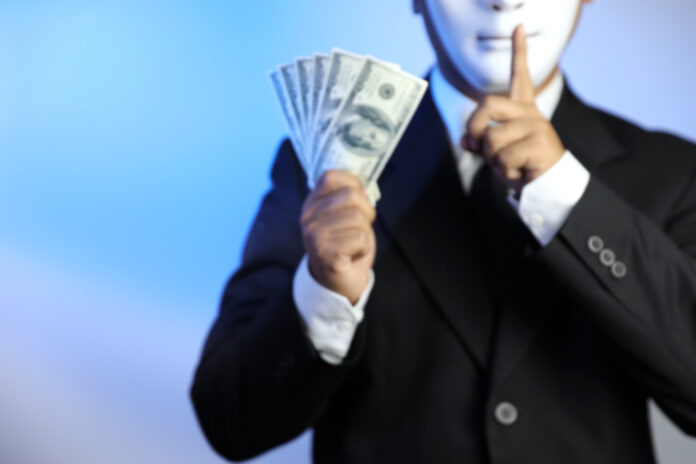 We shouldn't be surprised about certain things. We shouldn't be surprised when a thief steals again. We shouldn't be surprised when a violent person assaults someone again. And we shouldn't be surprised when a liar lies again.
About that last one, it shouldn't be a surprise that an organization associated with Michael Bloomberg would lie about gun control statistics to push an agenda.
I guess that means that we shouldn't be surprised when that same organization gets busted for ethics violations when it comes to fundraising (hat tip to here for the lead). Ronn Blitzer gives us the details:
Three Democratic members of the House Judiciary Committee were hit with ethics complaints Wednesday, connected to a slew of alleged violations related to campaign fundraising.

Nonprofit watchdog group Americans for Public Trust filed complaints with the Office of Congressional Ethics (OCE) against Reps. Madeleine Dean, D-Pa., Pramila Jayapal, D-Wash., and Lucy McBath, D-Ga., calling for investigations of possible violations of House rules and federal law. The organization, founded by former National Republican Congressional Committee research director Caitlin Sutherland, also filed complaints against Dean and McBath with the Federal Election Commission (FEC).

"All three of these members have engaged in disturbing activities that appear to us to be violations of federal law and House rules. This is especially alarming given all three sit on the prestigious House Judiciary Committee, which has direct oversight responsibilities over the U.S. Department of Justice and, by extension, the nation's law enforcement," said Adam Laxalt, former Nevada attorney general and outside counsel to Americans for Public Trust. "We're calling on the Federal Election Commission and the Office of Congressional Ethics to immediately investigate these suspicious activities."
Blitzer continues:
The complaints against McBath are connected to money her campaign received from the advocacy group Everytown for Gun Safety. McBath had been employed by Everytown prior to launching her congressional campaign in March 2018, and the complaint states that she remained employed there for roughly two more months. During that time, she appeared on television as both a candidate and a spokesperson for Everytown.

The complaints also allege that McBath received money from Everytown for her campaign during that time, even though Everytown reported in an FEC filing that they first began contributing to McBath's campaign on April 25, 2018.

"However, Everytown began spending in the election for Georgia's 6th Congressional District while Representative McBath was still serving as the group's national spokesperson," the OCE complaint says. "It is not publicly known what level of involvement Representative McBath had in Everytown's expenditures against her eventual general election opponent while she was still employed by Everytown."
So, yes, Everytown, in conjunction with an anti-gun member of the House of Representatives, is alleged to have violated campaign finance laws.
I suppose that it shouldn't be a surprise that all three of these Representatives are on the House Judiciary Committee which voted to impeach President Trump.
Some may say that these complaints are the Trump Administration's attempt to get revenge on these three. However, I think it more likely that these three voted to impeach Trump to try to hide their crimes.
After all, anti-gunners like these Representatives and Everytown lie about gun statistics. Why would we expect them to be honest about anything else?