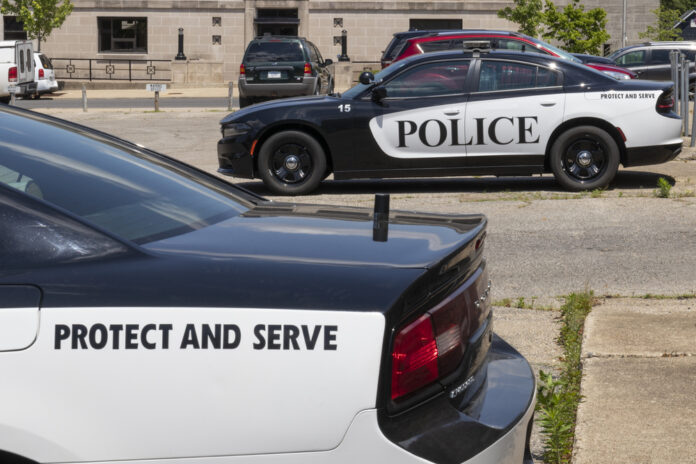 No one argues that there are a few law enforcement officers who use their positions as a way to bully and abuse people. There are a bad few in every large group of people, and it doesn't take very many to cause a big problem. And this problem has caused some people to call for defunding police departments under the (incorrect) line of thinking that people will just be nice to each other if there are no police around.
Bizarrely, the same people calling for defunding police departments are often the same people calling for gun control which means that, if police departments are defunded and gun control strictly implemented everywhere, there will be no one to protect the innocent.
But the fact of the matter is that a good guy (or lady) with a gun is often exactly what is needed to prevent or, at least, apprehend a criminal to prevent them from committing another crime. Do you wonder if that is really true? Consider a few incidents as examples of what is necessary to protect the law abiding when law enforcement isn't there (hat tip to here for the leads). The first incident comes from Tulsa, Oklahoma. Stetson Payne writes,
A concealed carry permit holder fatally shot a woman outside a north Tulsa shopping center Friday evening after she reportedly opened fire on customers.

Tulsa Police responded about 6:30 p.m. Friday to the 5300 block of North Peoria Avenue for a reported shooting. A woman was found dead at the scene, according to a news release. She has not been identified as of Friday night.

A man with a concealed carry permit reportedly told arriving officers that he shot the woman after she started shooting at customers outside the shopping center.
Our second incident comes from Philadelphia. The details come from Fox 29:
Authorities say a 16-year-old is in stable condition after he was shot by a pizza shop owner during an attempted robbery.

According to police, the incident happened on the 5800 block of Torresdale Avenue just after 10:30 p.m.

The teen allegedly tried to rob the store at gunpoint when the owner shot him once in the top of the left hand.

Police say the shop owner is legally authorized to carry a firearm.
Our third incident comes from Fredericksburg, Texas. Drew Knight writes,
Officials said the homeowner, 73-year-old Curtis Roys, was asleep when he heard a loud banging noise outside. He then discovered a young man on his back patio who, when confronted, pushed his way inside through the patio door and began to assault Roys with a blunt object. Reportedly, he then put Roys into a chokehold, causing him to lose consciousness.

Deputies said Roys' fiancée, 65-year-old Melody Lumpkin, pled several times for the man to stop assaulting him, but the man did not comply. She then retrieved a handgun from the bedroom and fired a warning shot, but deputies said the alleged intruder continued his assault.

When she noticed Roys was not moving, Lumpkin then reportedly fired another shot, striking the man in the head. When Roys regained consciousness, officials said they then called 911.
So, what do these incidents have in common? They all involved people attacked by other people who disregarded the law. Also, all three incidents involved the victim defending themselves with a firearm.
One involves an active shooter incident. Another involves a business owner protecting themselves and their business. The third involves a couple who were assaulted in their own home.
The police weren't there (they can't be everywhere). What would these people have done if they had not had a firearm with which to protect themselves?
The answer is that they likely would have been hospitalized or killed. And with no police around, it isn't hard to imagine that the need for this kind of self-protection will grow.
Because gun ownership and the willingness to use that firearm in self-defense is what is necessary when law enforcement can't be there and when police are defunded.