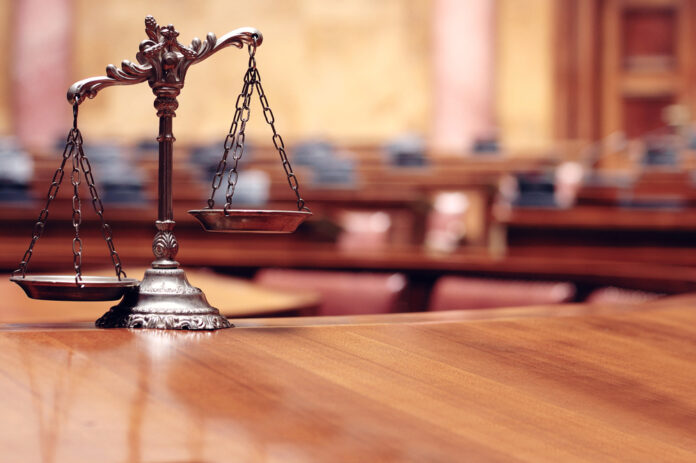 The Biden administration has made it no secret that they are planning to do everything that they can to strip gun rights away from Americans.
What you may not know, though, is that one of the methods that anti-gunners like Joe Biden and Kamala Harris have started to eye is trying to hold gun manufacturers liable for the evil deeds of the few people who attack other people with firearms.
Fortunately, though, there are still a few judges on the bench who care more about the Constitution and the law than about woke leftist politics. Paul Bedard writes,
In a little-noticed decision with a major impact on the firearms industry, a federal judge in Arizona has ruled in favor of pistol manufacturer Glock and dismissed a suit brought by the Brady Campaign to Prevent Gun Violence on behalf of a man who was accidentally shot and paralyzed.

U.S. District Court Judge Susan Brnovich upheld liability immunity granted in the Protection of Lawful Commerce in Arms Act passed in 2005 to block gun-makers from a potential wave of industry-killing lawsuits.

Brnovich, nominated by former President Donald Trump and the wife of Arizona Attorney General Mark Brnovich, dismissed multiple claims in the suit that the act's protections were illegal, writing, "The statute is constitutional."

While she made her decision in mid-March, it is just now winning attention as Biden and top congressional Democrats begin a campaign to impose new gun control restrictions and end liability immunity for gun-makers.

"The dismissal of this case is welcome news and demonstrates the importance of the Protection of Lawful Commerce in Arms Act," said Mark Oliva, the spokesman for the industry trade group National Shooting Sports Foundation.

"These attempts to hold manufacturers responsible for the criminal and negligent misuse of firearms are misguided and are attempts at legislation through litigation. The PLCAA law was passed with a bipartisan majority in both chambers of Congress to keep activists from attempting to bankrupt firearm manufacturers by tying them up in court with unfounded claims. This demonstrates why protecting this legislation against attacks by President Biden and gun control factions in Congress is critical," he added.
Really, it should be obvious to anyone who cares about the Constitution, freedom, rationality, or the rule of law that Brnovich's ruling on this is the right one. Nothing else makes sense in light of the truth, but don't expect anti-gunners to want the truth. They want their emotions validated no matter how many people have to die to do so.
It's truly evil and selfish on their part.