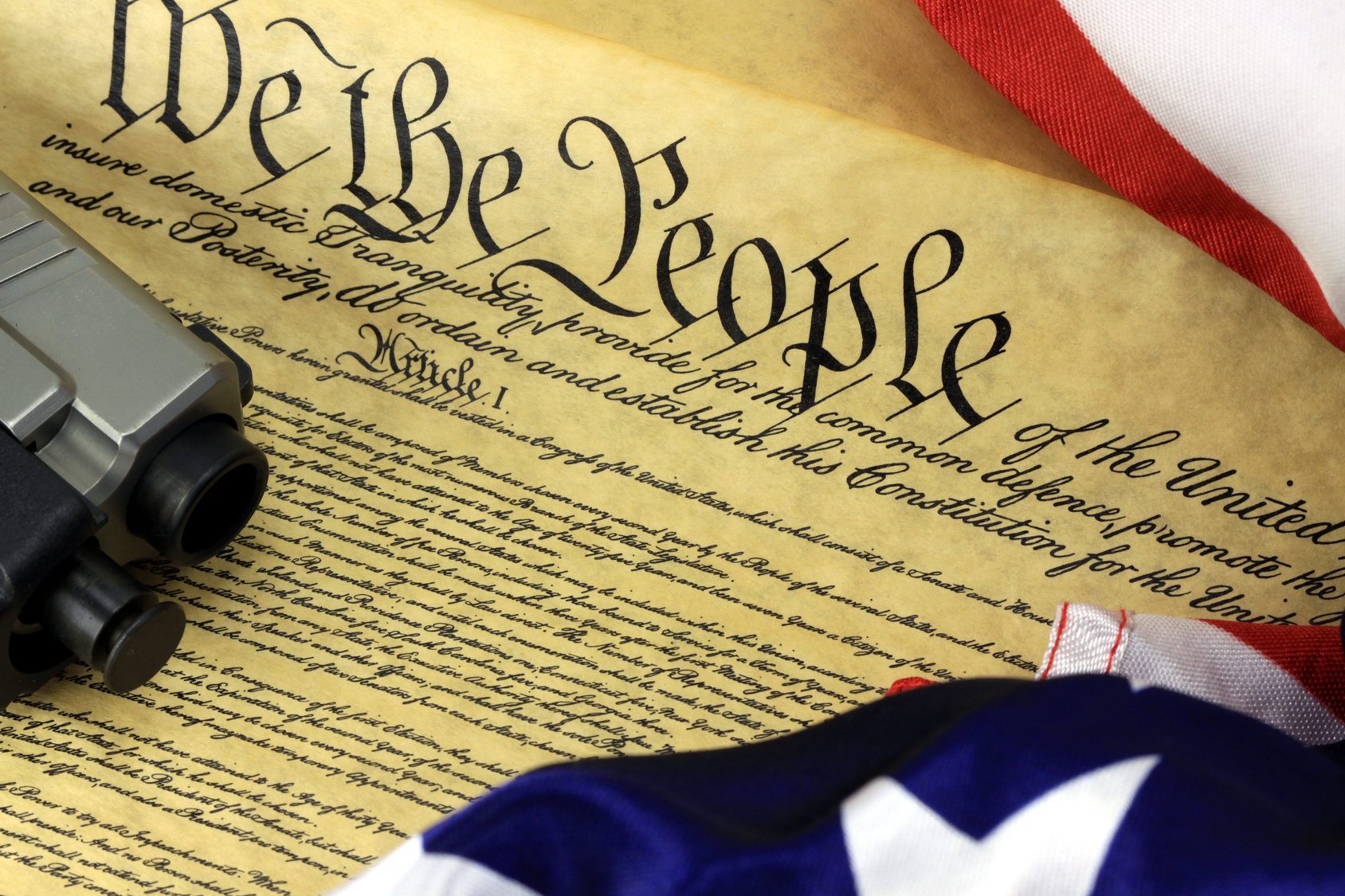 You've no doubt heard many people argue that Americans are crazy as evidenced by so many of us fanatically holding on to our guns, and they would argue that a kinder, gentler way of living in our world can only happen when there are fewer guns. The people arguing this typically are either non-Americans or take the idea from non-Americans.
The problem with all of these arguments is that they are wrong. They don't understand what gun ownership is about at it's most fundamental level. Anti-gunners say that gun ownership is about wanting to hurt other people. Aside from the fact that these people have, apparently, never actually had a conversation with a gun owner (or they would know that gun owners aren't looking for excuses to shoot people), anti-gunners misunderstand where the 2nd Amendment right to own guns comes from. Fortunately, someone named Dennis Pratt brilliantly answered a question on Quora.com about this. The question read:
Why does the U.S. think gun ownership is an inalienable right given that literally all of the developed world doesn't feel the same way?
Pratt answered:
The Fundamental Right is Self Ownership, Not Gun Ownership
Gun ownership is not a fundamental human ethic [because it has not existed from the beginning of time], but a derived right from a universal human ethic — the right of self-ownership.
Think about that for a minute. Gun ownership is about the right to prevent someone, whether a common thief or robber, would-be assailant, or our own government from taking from you or your family your very lives, liberty, or property (possessions, not just land). In fact, Pratt continues by saying that "In fact, if I do not have the right to defend what I own, I do not actually own it!"
Oh, and for those who still want to argue that we should do it like they do in other parts of the world because… they do it that way in other parts of the world, Pratt has this to say,
Now, the [Original Poster] points out that there are many people in many countries who disagree that we humans have the right to effectively defend our own bodies from anyone, let alone from our rulers! The implication is that, because so many people disagree with us, we must therefore follow their lead and turn over our right to defend ourselves wholly to our rulers.

The thing about universal human rights is that they are true no matter how many people violate them.

Even if everyone in the world succumbed to government indoctrination and sophistry to believe that we do not own ourselves, but that our rulers do, it would still not change fundamental, universal human ethics.

But that's not the case right now. And we're just happy that one small part of the world still grudgingly recognizes our human right to defend the most important thing that we own — ourselves.

And we are not particularly interested in giving that up.
And that's one of the basic things that this site is about: as human beings, you have the right to defend yourself, your loved ones, your liberty, and your property from those who would abuse or take that from you, and that means that you have the right to use whatever means are necessary in that situation even if that means firing a gun. Because, sometimes, that is exactly what it takes to stop violence and oppression.