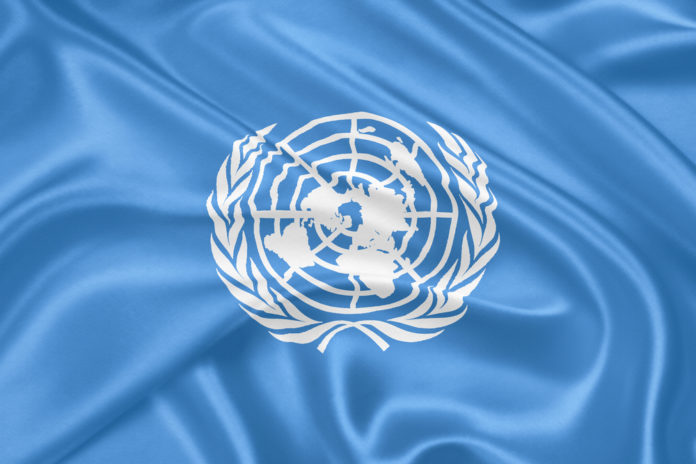 A sore spot among gun rights advocates are United Nations treaties about firearms. Why? Because the U.N. has an unpleasant history of being an anti-gun zone that would like to clamp down and get rid of Americans' Second Amendment rights. So, any talk of entering treaties in the U.N. having to do with guns is bad news, to say the least.
Fortunately, though, President Trump made an announcement which is good news about this issue. On Friday, April 26, 2019, President Trump announced that he is going to "unsign" the United Nations Arms Trade Treaty. The NRA's Institute for Legislative Action had this to say about it:
President Trump's action effectively withdraws the United States from the most comprehensive effort towards international gun control.

Much of the intervening coverage on the ATT has focused on how the treaty did or did not constrain U.S. arms sales abroad, but many average law-abiding gun owners may be questioning how the treaty could or couldn't have affected them.

NRA's complaints regarding the treaty have always been based on its potential effect on law-abiding American gun owners. Those complaints have focused on the treaty's requirements for end use verification, its sometimes-unintelligible vagueness, its ability to be amended without the consensus of all parties, and its proponents repeated refusals to clarify that it has no effect on the possession of small arms by civilians in the United States.

The NRA continues,
Perhaps the easiest way to understand the future danger the ATT posed to U.S. gun owners is the complete refusal by proponents of the treaty to limit its application to civilian arms. NRA and other opponents of the treaty repeatedly asked for a carve-out in the treaty, yet those requests were flatly denied. If the treaty's proponents had no intention of limiting American gun ownership, why resist such a limitation to the text of the treaty?

Instead, the treaty included language in its preamble that treaty parties be "mindful of the legitimate trade and lawful ownership, and use of certain conventional arms for recreational, cultural, historical, and sporting activities, where such trade, ownership and use are permitted or protected by law." A careful read will show that the use of arms for individual and collective defense is notably missing from this statement, and the statement creates no limitation and is really only an aspirational provision.

Essentially, withdrawing from this treaty is a major blow to those who would like to use the United Nations to force gun control on the entire world, including U.S. citizens. Withdrawing from the treaty is a step away from a total gun control situation and is a step in the right direction.
So, while you may not notice any changes to how you live your day-to-day life with your firearms, unsigning this treaty is a move in the right direction.