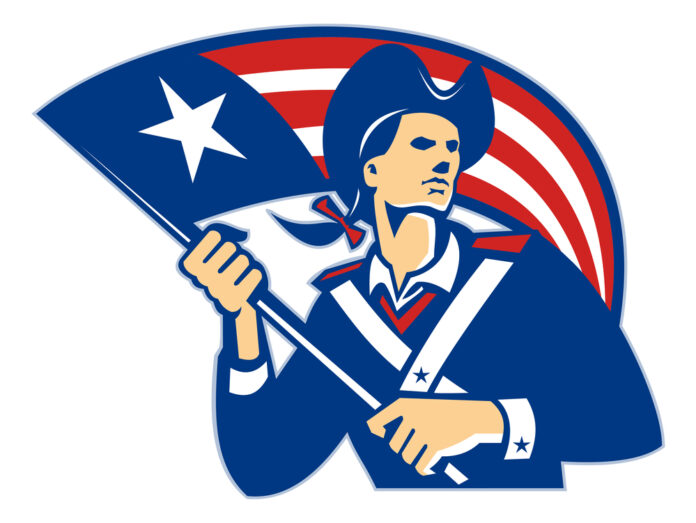 As concerns about a gun purchase tracking bill (see here) and other proposed gun control legislation in Virginia increases, many areas in the state are taking the initiative to circumvent illegal gun tracking and gun grabs.
For example, at least thirty counties in Virginia have already voted to designate themselves as gun sanctuary cities. One such county is Culpeper County. Allison Brophy Champion writes,
Citizens packed the Culpeper Board of Supervisors morning meeting Tuesday for a hot topic discussion on an adopted resolution declaring the locality a Second Amendment Constitutional County.

Many donned bright orange stickers reading, "Guns save lives," and the local sheriff vowed to deputize scores of residents, if necessary, to push back on potential state-imposed gun restrictions.

The seven-member elected Culpeper County Board unanimously passed the resolution, joining a growing number of localities doing so in reaction to expected gun control legislation in the now Democratic-controlled Virginia General Assembly.

"All my adult life, in the military and in local government, I've sworn to uphold the Constitution and I'll be damned if any politician down in Richmond or anywhere else is going to get me to change my mind," said Supervisor Bill Chase, a Vietnam veteran.
While this may seem like a good first step in weakening government overreach, you should know that resolutions about being a sanctuary county for guns are often non-binding. In other words, they are intended to send a message but may not necessarily be enforced. In plain English: they're just words.
And other Virginians recognize that. In fact, these other Virginians are so serious about protecting their gun rights that they've gone beyond resolutions about being gun sanctuary counties and have started their own militias. Jim Grant writes,
In response to the wave of proposed anti-gun legislation in Virginia, many of its cities and counties have declared themselves Second Amendment Sanctuaries. One county [TAZEWELL COUNTY], in particular, took it a step further at their December 3rd County Board of Supervisors Regular Meeting.

In addition to passing their Second Amendment Sanctuary Resolution, the county also passed a Militia Resolution. This resolution formalizes the creation, and maintenance of a defacto civilian militia in the county of Tazewell. 
When asked why they created a militia, Grant quotes council member Thomas Lester,
[Article 1 section 13 of the VA Constitution] makes it the responsibility of counties to maintain a militia, not a National Guard or other standing army.

This is because the purpose of the militia is not just to protect the county from domestic danger, but also protect the county from any sort of tyrannical actions from the Federal government. Our constitution is designed to allow them to use an armed militia as needed. If the (Federal) government takes those arms away, it prevents the county from fulfilling their constitutional duties. But, this is not limited to just our county, but also as part of a network of sister counties showing solidarity for both Virginia's, and the American Constitution.

As for the people, our Militia Resolution will be funding firearms safety and training for our county's citizens, the ROTC and the public school systems – as well as the Boy Scouts and Girl Scouts. These preparations are done to prepare our citizens to be able to become de facto militiamen if need be.
In other words, the Tazewell County council understands that the Second Amendment is in place to prevent an oppressive government. This is a refreshingly accurate understanding of the Second Amendment from someone in government.
It also means, however, that the Tazewell County council understands that they could be close to a civil war situation in which an armed uprising of the citizenry could be a possibility (which is confirmed by a law enforcement officer here).
In other words, if you thought that there might be a civil war between those on the political right and the political left, you could be right, and Virginia may be the powder keg which is lit by gun control advocates trying to take away more Constitutional rights.
Let's hope this doesn't break out in violence, and let's hope that anti-gunners keep their grubby hands to themselves instead of trying to track and control gun owners who are obeying the Constitution which is the highest law in the land.
This will be a situation worth watching.