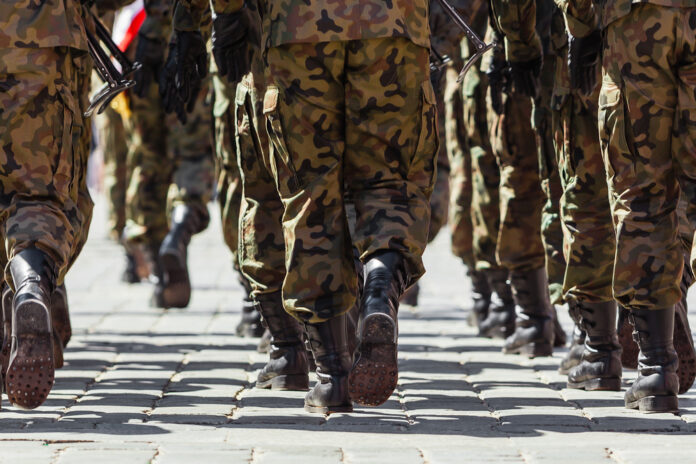 Democrats in Virginia have gone off the deep end pushing gun control since their win there in the most recent election. We've already discussed some of their insanity here.
Understandably, people are upset (see here), and they are taking measures to ensure that they are able to keep their right to bear arms. For example, some counties are declaring themselves firearm sanctuaries, and some people are even starting their own militias (see here).
But anti-gun nutcases, not to be outdone, are hiding behind the threat of prosecution and threatening to bring in the National Guard if law enforcement refuses to enforce the gun control laws which look like will soon pass in that state (hat tip here for the lead). Kerry Picket writes,
Virginia Democratic officials, however, already say local law enforcement supporting these [gun sanctuary] resolutions will face consequences if they do not carry out any law the state Legislature passes.

"I would hope they either resign in good conscience, because they cannot uphold the law which they are sworn to uphold, or they're prosecuted for failure to fulfill their oath," Democratic Virginia Rep. Gerry Connolly told the Washington Examiner of local county police who may refuse to enforce future gun control measures. "The law is the law. If that becomes the law, you don't have a choice, not if you're a sworn officer of the law."

Democratic Virginia Rep. Donald McEachin suggested cutting off state funds to counties that do not comply with any gun control measures that pass in Richmond.

"They certainly risk funding, because if the sheriff's department is not going to enforce the law, they're going to lose money. The counties' attorneys offices are not going to have the money to prosecute because their prosecutions are going to go down," he said.

McEachin also noted that Democratic Virginia Gov. Ralph Northam could call the National Guard, if necessary.

"And ultimately, I'm not the governor, but the governor may have to nationalize the National Guard to enforce the law," he said. "That's his call, because I don't know how serious these counties are and how severe the violations of law will be. But that's obviously an option he has."

Virginia Attorney General Mark Herring blamed the numerous Second Amendment resolutions in the state on the "gun lobby" as a tactic to frighten state residents.

"The resolutions that are being passed are being ginned up by the gun lobby to try to scare people. What we're talking about here are laws that will make our communities and our streets safer," Herring told CBS 6.

"So, when Virginia passes these gun safety laws that they will be followed, they will be enforced," he added.
Of course, possibly the biggest irony here is that anti-gunners in Virginia want to try to force law enforcement to uphold gun control laws because "the law is the law," but these same anti-gunners conveniently overlook that the highest law in the land, the Constitution, prohibits gun control.
Anti-gunners are right that the law is the law. It's just that the sheriffs who support gun sanctuary counties are abiding by the higher law in this case.
Still, it says something about the sense of self-importance and gall that these nutcases have to throw around threats like this. This whole situation has the making of another civil war. Let's hope that it doesn't come to that.