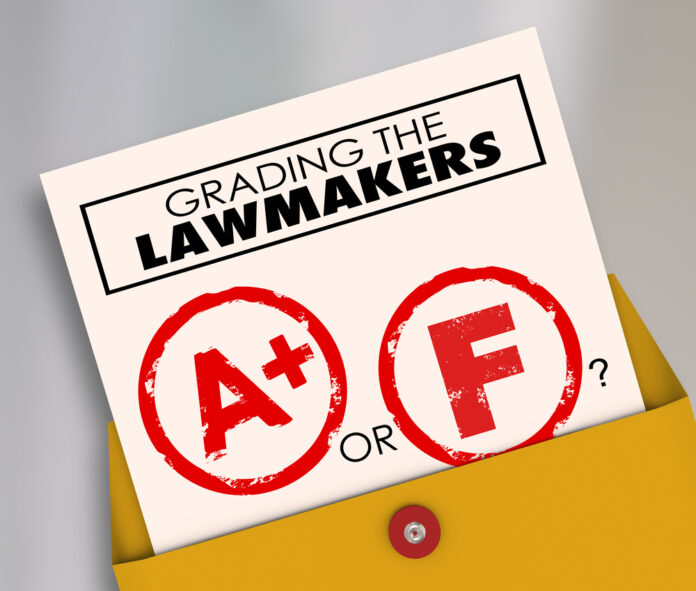 Sometimes it's too easy. To be clear, sometimes it's too easy to identify who is worth voting for for gun rights versus their political opponents.
How is it easy? Simple: just look for an political scorecard put out by an anti-gun group to see who they oppose. That's probably your person.
Why? Because if ant-gunners oppose that person getting into office, there is a good chance that that person is exactly who you want in office because they will support gun rights.
This was pointed out recently in a piece by Dave Workman. Workman writes,
The Seattle-based Alliance for Gun Responsibility, a billionaire-backed gun prohibition lobbying group, has done Evergreen State conservatives—especially gun owners—a huge favor by publishing its "2020 Legislative Score Card."

That this information is available right before the Aug. 4 primary election is no small thing. One glance up and down the list tells gun owners who not to vote for in state legislative races, and the formula is easy.

If a politician gets a "0%" Voting grade, vote for him or her. Politicians rating "100%" should get an immediate rejection, and their opponent should get the gun owner vote. In between, any politician earning a rating below 50% deserves a look, while anyone popping above 50% should be considered overdue for replacement.

This list is not partisan. [But m]ost of the high grades actually do go to Democrats.
Workman continues,
Another way to measure candidates is by their letter grade from the Alliance. There are several "A+" grades on the Alliance list, again making it easy for gun owners to fill out their ballots in those legislative districts. There is a large block on the list naming lawmakers from legislative districts 12 through 20 with all representatives from those districts earning "0%" and "F" grades. Those are central and southwest Washington districts where gun ownership is high.
With information like this provided by our political opponents, it's easy to tell who to vote for: anyone that anti-gunners support.
Since anti-gunners have weeded out who is worth supporting (by stating their opposition), it's time for us to get busy educating, campaigning, and voting.