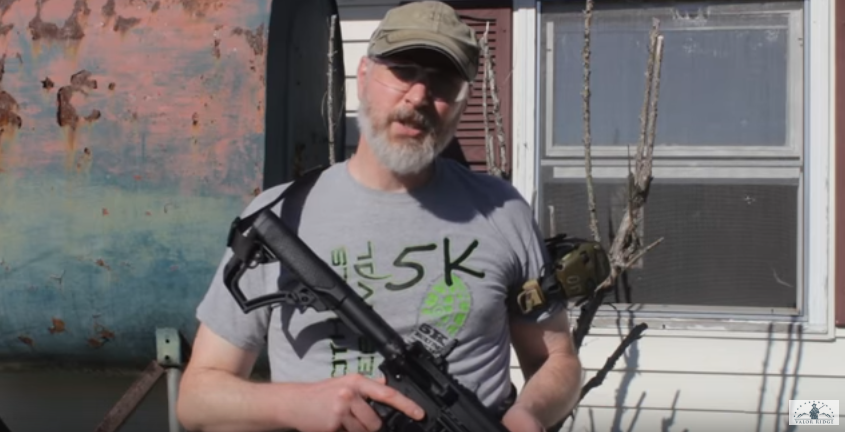 People always argue about what may be the best gun for home defense.
One of the things people always worry about for home defense is "over-penetration". That is, they worry about stray bullets going through walls.
In this video, you get to see multiple different bullets fired through AR-15's, AK-47's, pistols, and even a .308 "sniper" rifle!
Check it out:
Home Defense Penetration Test – AR-15 VS AK-47 VS Pistols
Reid Henrichs has a good video here where they shoot MANY different self-defense bullets through AK-47's, AR-15's and handguns.
You'll notice that many of their self-defense rifle rounds are chosen from this list of the BEST self-defense ammo for pistols and the best self-defense ammo for .223/5.56 rifles.
AR-15's Are Great For Home Defense!
As you'll notice, none of the excellent performing self-defense AR-15 bullets over-penetrated and left the house. Many stopped within a few layers of drywall.
In comparison to both pistol and AK-47 rounds (not to mention .308) they overpenetrated the least.
That makes them excellent for home defense.
That's why we're a big fan of the AR-15 for home defense around here.
You may also want to check out my other articles …
Keep In Mind, ANY Bullet That Will Stop a Bad Guy Will Go Through a Standard Interior Home Wall!
Many people think there may be a bullet that could stop a bad guy but that also won't go through your wall if you miss.
That's just not going to happen …
Keep in mind, after watching this video, almost every single bullet went through AT LEAST one or two walls before stopping.
That's because if a bullet is designed to reach the — FBI recommended — 12-18″ of penetration in the human body (necessary to reach vital organs) then it will go through at least one interior wall easy peasy.
Remember that …
What you want is performance like you see in this video. Penetration but not "too much".
In short, the AR-15 is GREAT for home defense!
What did you think of the video? Did you expect it to turn out that way?