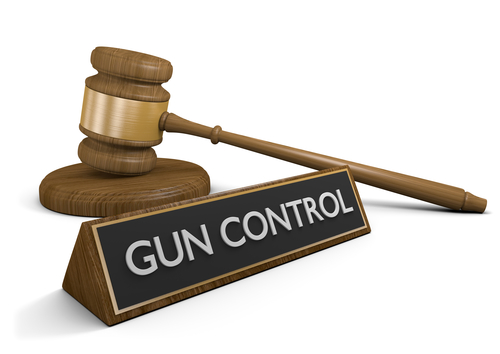 Anti-gunners are an interesting lot. Taken as a group, they often are people who claim to be rational people (I can hear your laughter already) who just want to make decisions for our country based upon science (I'll let you consider why that claim on their part is silly).
One would think that being rational people who want to make decisions based on sciences would help them make better decisions. So, what does the science really say about gun control's effect on violence? Robert B. Young, M.D. gives us the details:
Doctors for Responsible Gun Ownership sees lots of "studies" marketed as gun control justification that we don't have time to report on in detail, though they all should be. Thankfully, they often are reviewed by other Second Amendment advocates. We thought we'd catch up on a few.

"California's comprehensive background check and misdemeanor violence prohibition policies and firearm mortality" by Daniel Webster, ScD, MPH, Garen Wintemute, MD, MPH, et al, in February's Annals of Epidemiology.

We love this one, because it is one of the few from either the Johns Hopkins School of Public Health (Webster) or UC-Davis (Wintemute) that is reasonably well designed, following changes in the same location over time (trend analysis) rather than comparing different locations at the same time (cross-sectional analysis).

They found that neither California's comprehensive background checks (UBCs) nor it's prohibition of misdemeanor violence conviction status for firearm purchases made any difference in the incidence of firearm homicides or suicides—i.e., in "gun violence". They were left advocating for "permit to purchase", naturally, an escalation of infringement rather than admitting that their "gun violence" solutions are not.

Pair this with January's publication of DRGO member Dr. Mark Hamill's group of "State Level Firearm Concealed-Carry Legislation and Rates of Homicide and Other Violence Crime" in the Journal of the American College of Surgeons.

Here, in another quality study comparing the trends before and after changing concealed-carry laws in all states, they found no correlation between these laws' restrictiveness and rates of violent crime, "there was no significant association between shifts from restrictive to nonrestrictive carry legislation on violent crime and public health indicators." We know that UBCs, tightening prohibiting criteria, and freer concealed carry laws do not cause increased violence.

Stir in confirmation by the CDC of Gary Kleck's seminal work that there were easily over a million episodes of defensive gun uses (DGUs) each year during the 1990s ("Case Closed: Kleck is Still Correct"). That's most of what we need to know to prove how valuable our responsibly armed citizenry is in keeping this country safe and more peaceful than not.
Young touches on other sources indicating that gun control doesn't impact gun violence. The fact of the matter is that gun control never has and never will impact gun violence because guns are only tools which can be used offensively or defensively. The human brain and the intention to hurt someone is the weapon.
We need to beat this drum over and over until anti-gunners get it through their thick skulls. Because gun control doesn't solve any problems.