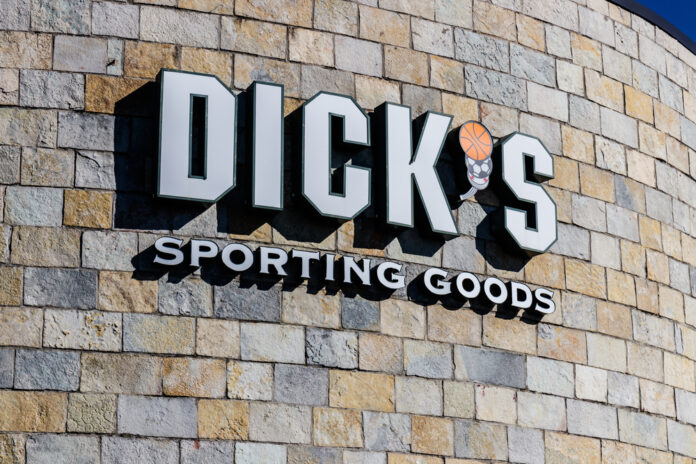 It used to be that the heads of companies kept their personal politics out of their company's policies. People understood that a company was made up of people from all kinds of beliefs and backgrounds and that the company was there to provide a quality product or service and to make money so that employees could feed their families.
But, apparently, those days are over. Now, in case you've jumped to the conclusion that I'm talking about LGBTQ rights (a lot of companies have decided to take sides on that contentious set of issues), I'm not. I'm still talking about one of the main subjects that you came to this site to read about: gun rights. And, yes, there are a bunch of companies, it seems who want to take away your guns. Amelia Lucas gives us the details:
Leaders of 145 companies wrote a letter to the Senate on Thursday, urging the legislative body to take action on gun safety.

The letter notes recent gun violence in Chicago, Newport News, Virginia, and other places, calling it a "public health crisis." But the leaders also say that gun violence is preventable, and lawmakers can step in to head off tragedies.

"That's why we we urge the Senate to stand with the American public and take action on gun safety by passing a bill to require background checks on all gun sales and a strong Red Flag law that would allow courts to issue life-saving extreme risk protection orders," they wrote in the letter.

Red flag laws, which are also known as extreme risk laws, allow family members or law enforcement to petition a court to prevent someone temporarily from obtaining firearms.

"These proposals are common-sense, bipartisan and widely supported by the American public. It is time for the Senate to take action," the letter concludes.
Of course, this letter was signed by people who I would bet money have never had a gun in their hands for any reason and wouldn't know the sensible end of it if their life depended on it. Which, ironically, is why they hire other people to carry guns to protect them while trying to disarm people like you and me who just want to shoot for sport and to protect our families.
So, the heads of companies like Uber, Lyft, Levi Strauss, Gap, Dick's Sporting Goods (surprise!), and the obviously politically conservative Beyond Meat signed this letter.
Guess who is likely to see a drop in business just like Dick's Sporting Goods did? Once word gets out, likely all of these companies. Simply because their CEOs are ignorant and self-righteous when it comes to guns and so spend their time virtue signalling instead of running their companies (or at least getting educated before they sign a letter like this).