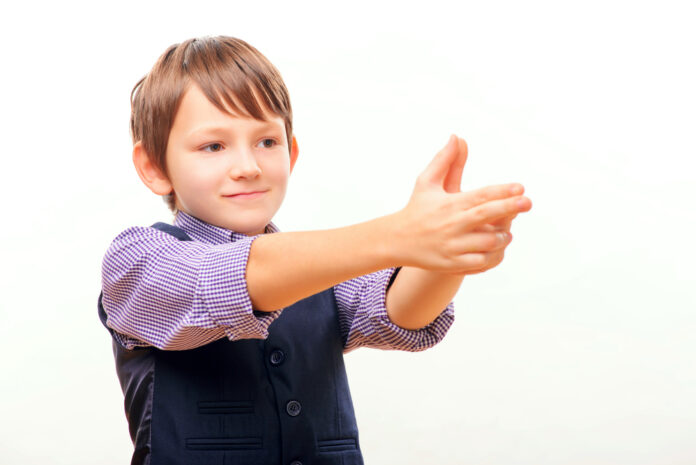 Gun control advocates keep telling us that they want gun control to protect the children.
Don't believe it.
If they really wanted to protect kids, they would find ways to keep kids out of trouble so that using guns for aggressive uses wouldn't even come up.
But that's not what they do. Anti-gunners keep restricting guns. And criminals, like ten year old kids in Chicago, keep using guns to commit crimes. No, that's not a typo. Tyler Durden writes,
The chaos unfolding in Chicago is a perfect example of social disintegration. After years of worsening murder rates – earning the city the nickname 'Chiraq', there's now an armed gang of children carjacking folks at gunpoint. 

Chicago police say the children, ages 10-17, have been on a carjacking spree across Chicago's South Side, which started in late June. 

The group of kids, in two incidents, have discharged weapons in broad daylight as they approached their victims.

People in the community are terrified about these armed kids:

"I'm scared to use my garage. I don't feel safe in my neighborhood," carjacking victim and school teacher Alyssa Blanchard told Fox 5.

Blanchard said her BMW was stolen and used by the kids to carjack a woman at Trinity Hospital. 

"I don't want to have to tell my kid about how some young woman was killed or shot with kids using my vehicle. It was traumatizing," she said.

Blanchard said she was carjacked on July 14 by the children.

"It was so instantaneous … I was just scared for my life. I thought, 'this is it,'" she said.

Blanchard said she was horrified to see young children involved in this type of violent crime.

Maybe it's time for local government administrators to stop ignoring the social-economic collapse of American cities uner their watch and cease the farce of 'defunding the police' – how is that going to make the scared people above feel any safer?
So, apparently gun control is working really well in the city of Chicago, isn't it? It's protecting children from gun violence, right? Gun control is doing exactly what gun control advocates want it to do, isn't it?
Yet, another gun control fail.
It's time for anti-gunners to admit the truth that gun control simply doesn't work.